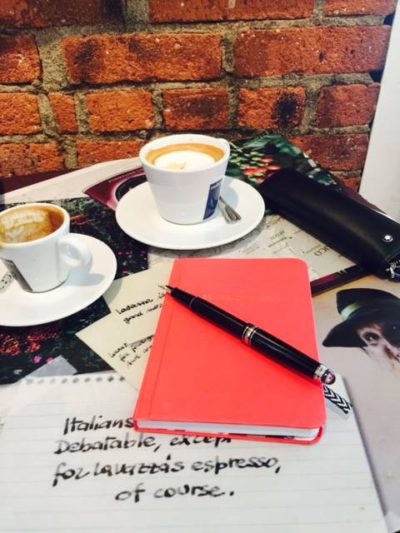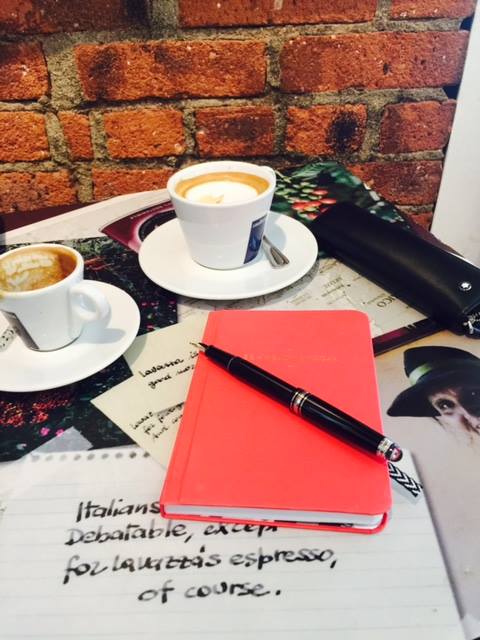 One day you're going to wake up and realise that it wasn't at ALL a one day fantasy you never had a chance to create but that it was your life, it was there for the taking, you let it pass you by, you left it too late, you gave the fuck UP, or you never even really tried at all and now it's too LATE.
Do you want to know what successful people say is their biggest regret?
It's that they didn't dream bigger.
They didn't ask for more.
This is what SERIOUSLY successful people say, by the way, not your everyday millionaire person.
Do you think there's a chance – a chance! – that you might look back and say the same thing; have the same regret?
Do you think it's possible – fucking likely, actually! – that if you were to be honest with yourself right now you'd already be SAYING that?
It's not even about being too scared to take action really, is it? God knows you take plenty of action! You're a badass motherfucker who takes action all day LONG and everybody knows it so THERE! You are a superwoman, the best, you don't stop, you push yourself CONSTANTLY and not a person out there could judge you as LAZY or uncommitted.
Only problem is –
They don't know the truth, do they?
The truth YOU know and spend your every day trying to run and hide from and be too busy to LOOK at which is that GOD you want so much more. Your soul is screaming for it, you are desperate for it, it's clawing its way out of you and you are, quite literally, DYING for it which is to say of course –
You're dying without it.
And instead you're living for everything that is FILLING YOUR TIME, commanding your attention, masking your truth and keeping you so damn little miss superwoman BUSY that you almost – ALMOST – convince yourself at times that it's all gonna be okay and you STILL HAVE TIME.
Well guess what honey? I'm the voice inside your head that is gonna tap you on the shoulder right fucking now and say it's NOT gonna be okay you do NOT still have time you're being freaking LAZY, undisciplined, and you're not living on PURPOSE.
Wake UP and realise that if not now WHEN means if not now NEVER.

Who you are today is FORMING who you'll be and what you'll have tomorrow.
If you want what your soul is SCREAMING for in your tomorrow's you have to reverse engineer that shit and become TODAY who you need to be in order to create that.
You have to click your fingers NOW and transform into the YOU 2.0 who has been patiently waiting, so patiently that one day when it IS too late you'll realise with a shock that she was there all ALONG.
It was ALL there all along.
At any moment in time you could have stepped into the life and instead of being THIS person just been THAT person who you thought the becoming of was so unattainable, so tough, so out of reach, so SCARY.
Everything you have right now, everything you've accomplished, you do realise that people out there feel like that stuff is out of reach for THEM, right? They look to you and marvel while you roll your eyes and think they just need to get over their BS and commit.
Just as those who you look to and marvel at would sigh and think that you don't GET it, it's not about hard it's just about making up your fucking mind and COMMITTING.
Except they don't look at you at all, because they don't see you, you're not visible, you're not standing out, or up, or for ANYTHING at all except for being BUSY.
Good way to create a life, a future, a destiny, isn't it?
She was very busy –
She got a lot done –
She never stopped –
She was driven.
And so on.
Of course they WILL say you achieved a lot, did a lot, created a lot because you did and you DO. But is it the stuff that YOU really want, most of all, deep within?
Is it the REAL FUCKING STUFF THAT YOU DREAM ABOUT?
Is it the so damn big and scary it takes your breath away stuff you kid yourself you're just not ready for?
And is it the everyday stuff of being present and living like life is NOW which you LIE to yourself you're going to make time for?
What are you WAITING for, really?
What would you be doing RIGHT NOW if you were actually going all in?
If you stripped it all away –
And admitted to yourself what you TRULY desire –
And very deliberately, very determinedly, very COMMITTEDLY wrote down the vision for the REAL life you want to be living and who within that life YOU'RE going to be?
What would that look like, right now, today?
One day you're going to wake up and realise it was never just a fantasy, it was always just a choice.
And that you just never fucking made up your mind.
If you're very LUCKY of course you'll never wake up and realise what you said NO to, you'll just die in the middle of being fucking busy one day. But successful people know. We KNOW. I know. You know. You KNOW what is possible for you and you already KNOW what you're saying no to right now, today, by virtue of what you're saying yes to instead.
Stop fucking waiting.
Stop acting from fear.
Go all IN.
Do it NOW.
Do it now.
Do it now.
Say yes to YOU today, commit fully to what you want, every BIG thing and every little thing about how your life is SUPPOSED to be.
And then?
This:
Life is Now. Press Play!
Kat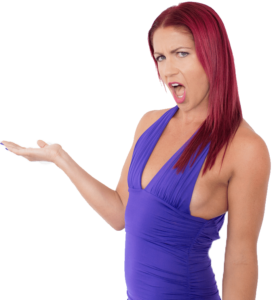 PS. The Rich Bitch Life is coming.
This is NOT some one day fantasy about being shit hot rich, shit hot in SHAPE, living like a VIFP and having it all.
It's also NOT just about unapologetically celebrating who we are, how we want to choose to live, what we STAND for and stand against.
It's not even just about BEING a rich bitch, although that's certainly part of it 🙂
The RICH BITCH LIFE is a place where you'll COMMIT, fully and perhaps for the first time ever, to finally going all the way fucking in.
The business.
The money.
The fame and success.
The body you want.
The relationship you want.
The LIFE you want, and every part of living NOW by what you say you value and will one day make time for.
Details coming soon baby. If you want them first comment over here that you WANNA KNOW ABOUT THE RICH BITCH LIFE, and I'll make sure you know the second it's ready!
One day never comes: get ready to live the fucking fantasy now, with the Rich Bitch Life and Kat!
PS
Expansion.
10 Days of Live Soul Transmissions, to Help You Find and Follow the Messages Within
Day 1) Trust
Day 2) Certainty
Day 3) Self-Belief
Day 4) Empire Creation
Day 5) Your Deepest Message
Day 6) Following Soul Guidance in All Areas
Day 7) Faith vs Fear
Day 8) Accessing Flow, and Superflow
Day 9) Expanding Time
Day 10) Expanding Money
Every day will be a LIVE soul led transmission.
This will take place on Facebook video, held at a variety of times in order to account for varying time zones, and scheduled only once we have begun. Our daily soul transmissions will be guided from MY higher self and directed from and for YOURS, to help you find and FOLLOW the messages within. The messages of your spirit, your consciousness, of the who you've always been and yet have managed quite well to cover up a lot of the time.
This is about stripping away –
And getting back to the CORE.
We'll dive day by day into the above mentioned areas –
And you'll receive all content and bonuses to keep for life.
There will be daily spirit prompts which you'll receive after each training.
And plenty of time opportunity connect with me throughout, receive transmissions direct to YOUR questions, and absorb more even than what comes through on the trainings, via the energy we'll create in this collective!
It's very rare for me to know in advance exactly what is coming through day to day.
I certainly don't have the details of each day's content. But I know that these areas have been on my heart to talk about, in particular around belief, around certainty, around living from FAITH.
We know that exactly what is meant to come through for you WILL, and then some. And that if you intend and allow for it to, it will change, most likely before we even begin, due to your energetic commitment, the direction of your LIFE!
Meaning: direct it back to absolute soul alignment.
*** NEVER Seen Before Bonus! ***
As part of this, I've been guided to offer a NEVER before seen bonus … one I feel super vulnerable about sharing!
It's the exact journaling I did to allow the download of THIS offer through. How I allowed the idea to bubble up. You'll see my doubt, uncertainty, annoyance. You'll see what I discarded. How I went through the layers. And how I KNEW, this was the one.
I'll ALSO add in copies (screenshots) of my conversation with my COO Ash, where I was talking through the idea and allowing it to come to life.
I want to show you the exact Idea to Launch process!
This bonus alone is EASILY worth the cost of this program, particularly when you hear the mindset side of it, in terms of STAYING THE COURSE and refusing to back away from my self until the idea showed up!
I refuse not to create!!
AND, when you register for EXPANSION today (and how could you not?!) you'll also receive early access to the Pre-Work. This is ALSO never seen before, and brand new just for you – and it's a guided meditation on remembrance, to help you connect back to deepest self and the most certain truth of your destiny, before we even begin.
Perfect priming, for when we expand RAPIDLY into all that is coming through in this work!
Of course I could now go on and on here, about what I could or should have charged for this, and what it's actually going to be …
Or about all my accomplishments on line and off, with money, with purpose, with passion, with flow …
I think you know all this anyway. Even if you just me! Your soul feels what matters. And that's ALL that matters.
But I will say this:
You've always known it's supposed to be about ALL that is inside of you. That it's meant to COME from a place of purpose, passion, and SUPER super flow. And that if you just.freaking.trusted, and showed up FULLY from that place, you'd be living in a different reality already.
THE ONE INSIDE OF YOU.
If that's true for you right now, then LET'S GO CREATE THAT REALITY.
Right now
Press play for regular, (super fuck yes!!) upfront or payment plan
OR
Press play like a VIP, and receive the full course, plus 10 days direct photos or screenshots of my ACTUAL personal journaling, so you can see how I create and expand my life, PLUS a VIP only follow-on live Hotseat, where you'll receive a personal transmission just for you, if you'd like one! Payment plan also available.
>>> https://thekatrinaruthshow.com/expansion
We start Monday 17 December, US time!