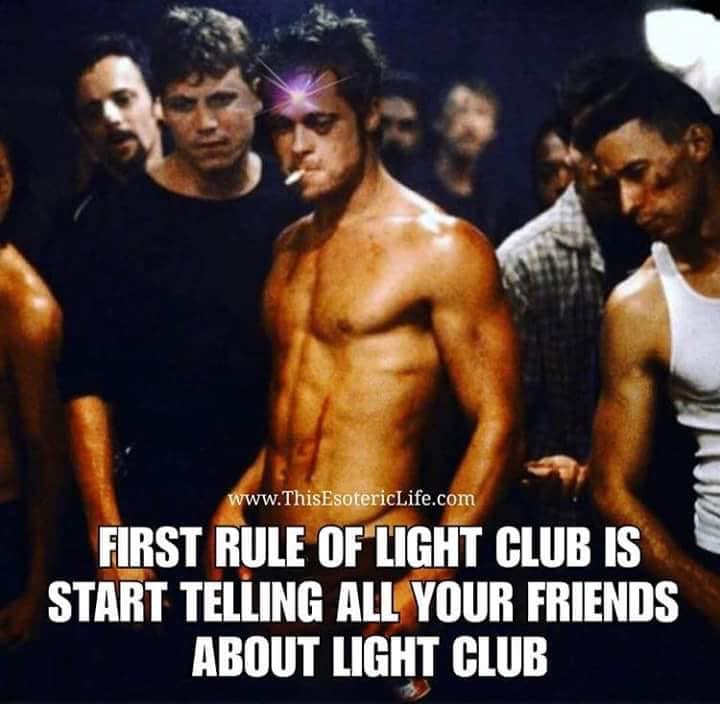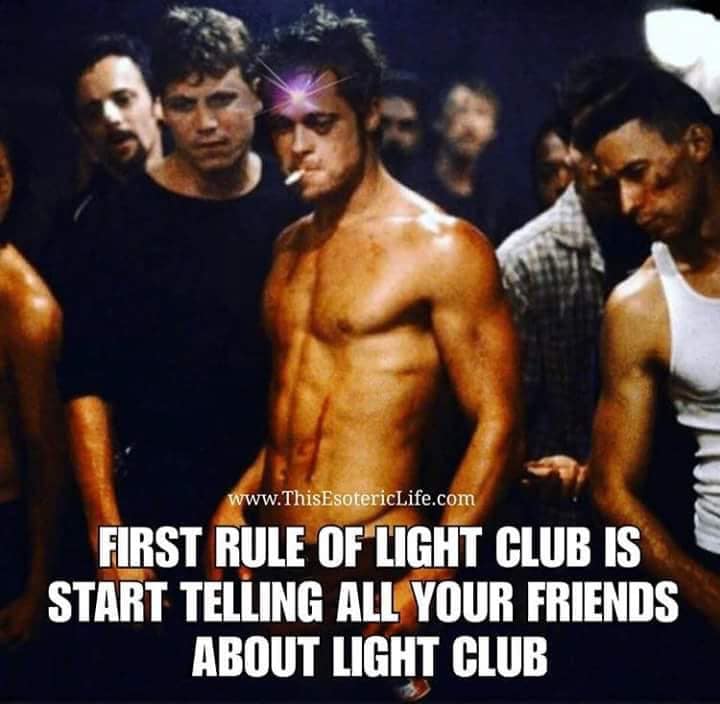 Purpose
YOU'RE DANCING WITH LUCIFER, AND WATCH OUT YOU'RE FALLING, FAST, FROM SOUL
I'm so glad you're finding your way, finding a path you can walk, people who are there for you on it, something to embrace, but I really have to ask –
Is this actually right for you?
I'm so glad you've suddenly dropped in, dropped in to something which you say is home, you feel you belong, and boy oh boy are they all saying YASSS Queen all over everything you do and I get that it feels good, but, well –
Is this actually what you believe?
Or are you slip slip slipping away, you feel like your soul is opening, remembering, knowing, but yet you continue to push aside that still small voice which tugs at you –
Whispers –
And says:
You know this is not okay.
And that there IS another way, and one which is actually the road you must walk, and eventually, pray God, WILL.
And it's so easy, isn't it?
To walk the road well traveled.
EVERYBODY'S DOING IT!
The path is wide, and open. The encouragement plentiful. The blessings seem to be raining upon you from all who you encounter, as they 'hell yes' that you've become one of them, click like on everything you do that shows you are ONE of them, and tell you over and over how to more deeply, more rapidly, more 'wokely' follow this path.
And so you run, and you dance, and you play, skipping merrily through the field, almost tumbling really, going ever faster and ever further down a path which something within you,
no matter what you say,
and how loudly you post or proclaim otherwise,
WAS NEVER FOR YOU.
Conforming by being a non-conformist. 'Oh, but I've become one of the different ones, one of the cool ones, one of the rabble rousers and trouble makers, I'M NOT CONFORMING! This is not the road well traveled! I've left the NORMAL people behind, don't you see?!'
Well.
No.
What I see is that you're conforming within a subset of self-appointed non-conformists.
You are mainstream as fuck, within the world you've chosen to move in.
And perhaps perhaps perhaps there's nothing WRONG with that, inherently, nothing wrong with falling into being like the dominant group around you, particularly when the packaging is so exciting and fun, nothing wrong with it at all UNLESS –
What you were meant to fall into,
was you.
So no, I don't see that you're being different, and I don't see you paving your own way, I see you falling into the same seductive trap of so many before you,
and many more still to come.
Using the right words.
Performing the correct rituals.
Adjusting your very ESSENCE.
ALIGNING TO A TRIBE.
Being appropriately open-minded, God forbid you should know your own mind and stick tenaciously to keeping it damn well closed from anything that is not your HIGHEST soul truth, and by the way, just a reminder –
If it feels like instant acceptance and a whole bunch of people falling all over you to tell you how great you're doing at being like them and then everybody incestuously clicking on and liking each other's shit, and it's all just so easy and la-li-dah to fall into then NO bitch –
That's not soul.
Don't make me laugh.
That's the devil seducing you as he always has attempted to and always MUST, and what he is saying, as you laugh, and you prance, and you join the popular crowd of today, and are welcomed into the fold, is –
Avoid the deepest and most painful truth.
Shy away from admitting to YOURSELF even, never mind the world, what you truly believe, because that oh THAT –
Would not be so popular.
Might be socially unacceptable.
You may find yourself CAST EVEN FURTHER OUT THAN YOU'VE ALREADY FELT.
But most of all,
Because then I can rule you.
Reign supreme over you.
And laugh at you, as you tell the world how free you are.
Oh, and by the way, THANK YOU for opening your mind so I can put whatever the fuck I want into it and WATCH ME AS I DO.
And you will be filled up up up, SO filled up by him. And his ways. And his cajoling sweetnesses. The Devil doesn't come to you as a guy with horns saying 'come follow me', he COMES to you as pretty friends to play with. Beautiful toys to experiment with. Fun new rituals and routines to partake of. Parties to join! Dances to be carried away with. And as every.single.thing. you've not felt enough with.
Acceptance.
Belonging.
Being lauded, and celebrated, lifted up.
Recognition.
LOVE.
'Coolness'.
Fun.
Joy.
It's all so
so
sweet
It's –
delicious
Heart-warming
God damn LOVELY
And bit by bit,
even as something within you wonders –
"Is this REALLY what I think and am I actually doing this, am I actually becoming this person, am I actually becoming so.damn.good at PUSHING DOWN MY DEEPEST AND SCARIEST AND MOST REVEALING TRUTH and my GOD, the CONSEQUENCES" –
You give in.
And you let yourself fall, FINALLY feeling held.
And the terror, the terror, the terror you SHOULD be feeling at ignoring God, ignoring TRUE soul, ignoring doing the ACTUAL FUCKING WORK OF FINDING YOUR PATH, of traveling the narrow and rocky and SCARY road –
ALL alone –
As indeed we all MUST, if we are to truly become who and what we always were, the terror is actually not that hard to put aside.
After all, THEY show you so damn well how, don't they? Just dance more, more wildly, more freely, go MAD with it, spin spin SPIN with us oh pretty one and forget all about it forget all about it you can forgot you're forgetting, oh look –
You've become one of us.
You forgot!
SO good gorgeous.
YASSSSS Queen. Heart emoji goddess emoji circle of light emoji BLEUGH.
Oh, you don't like me talking about the Devil, or it seems too much? You KNOW by 'devil', firstly, yes I DO mean THE Devil but secondly –
As far as purpose
As far as your life
As far as truth
The 'devil' is also anything which sways you off your ACTUAL true path. And boy oh BOY is it an easy seduction to submit to. So. Damn. Easy. So take the Christ-connotations out of it, if you insist –
The message is the same.
And you KNOW I speak to you.
You, who is falling.
You, who has fallen.
You, who has something deeper to share.
Something far scarier than what you've ever faced before.
Something that threatens to BREAK you, bring you to your knees, and cause you to forego all of this … this … ACCEPTANCE, and LOVE, and the EASINESS of following the fucking COOL rules, the rules of how to be a conscious and woke fucking entrepreneur, God DAMN IT it's too much to ask, but yet –
If you're to ever EVER rest easy,
Sleep with true peace, not the false peace induced by the MADNESS of the things they show you,
You must.
And that is all there is to say about that.
And as for forgetting,
As for forgetting.
As for fucking FORGETTING.
You've forgotten nothing at all.
You can't.
And, spoiler alert, YOU NEVER WILL.
So dance my darling, dance and play and be merry and mad and one of them.
Be embraced.
Be loved.
Be accepted.
Be LAUDED.
And laugh laugh laugh as the truest part of you watches in silent screaming terror,
While you throw your life away
Make a mockery of your purpose
And ensure destiny,
Was never a thing.
Don't forget –
Life is Now. Press Play.
Kat x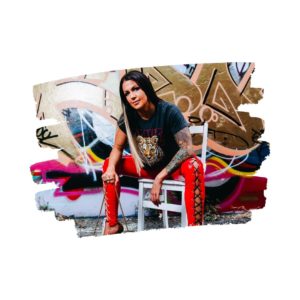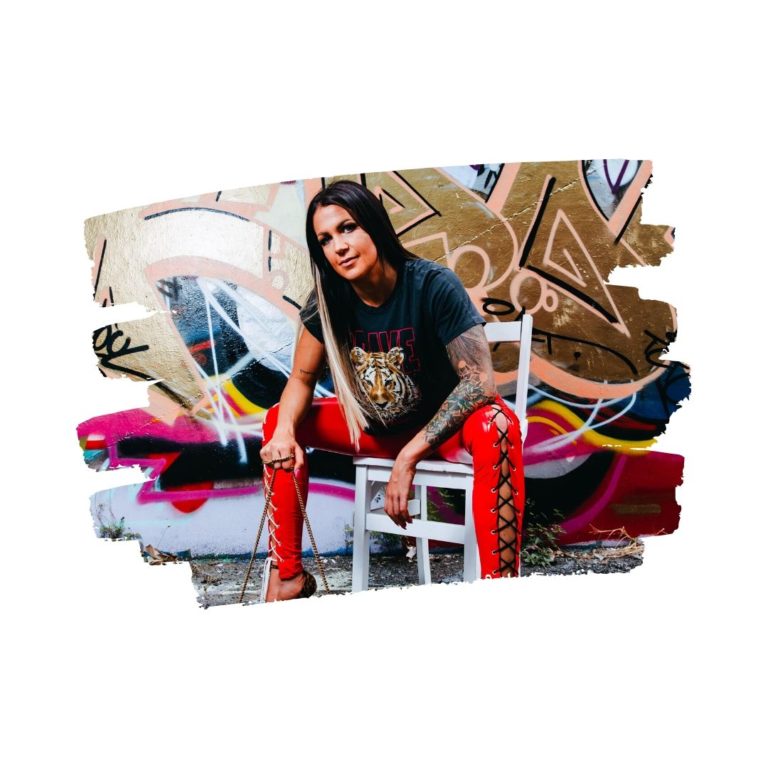 P.S.
Million Dollar Soul Team is here!
An absolute MUST for any entrepreneur who is ready to NOW start saying yes to the one day vision of where they're meant to be!
The Point by Point & Definitive Program on Finding, Building, Training, Empowering, and Flowing With Your Ultimate 'One Day' Soulmate Team, But Now!
https://thekatrinaruthshow.com/milliondollarsoulteam/
Learn exactly, and every step along the way, how I went from solo entrepreneur, to one and then two VAs even up to multiple 7-figures per year, to now being surrounded by the MOST incredible dream team on the planet! Everything you need to know for EVERY step on your journey in this area, plus the ongoing day to day and BTS of all of it! Taught by me AND the #KatNinjas, and includes access to our Standard Operating Procedures, Templates, Systems, and more, that you can use right away in your own biz, even if the entire team right now is, like it once was for me, YOU!
This 4 week program is about SO much more than simply the 'how' of finding, building, training, empowering, and flowing with your ultimate soul team. What it's really about? Getting TF outta your own way, whatever that looks like, to say yes to the business and life you actually came here for.
Come see what I made you, here: https://thekatrinaruthshow.com/milliondollarsoulteam/
P.P.S.
I'm re-opening Rich Hot Empire, today!
This is my 6 week 1:1 intensive, #KatrinaRuthFamous since 2016! It is THE way to work with me if you know you're meant to work with me 😉
During our 6 weeks together I take you through EVERYTHING there is to know around building your low end right through to high end multi 7-figure and BEYOND soul aligned empire, doing only what you love.
This isn't about where you are right now in business, this isn't about how much money you're making right now it's about who you are as a person.
Rich Hot Empire is about flicking the damn switch on who you're meant to be NOW!
Here's the thing –
The difference between you and the woman you see who is crushing it online, who's doing such an amazing job, who is so inspiring just through the ESSENCE of who they are –
Honestly, the difference isn't the systems and the structures..
The difference is she just has a HIGHER LEVEL OF BELIEF than you.
The belief in her God given right to have things work in a certain way
The belief to have business work in a certain way
The belief to have life treat her in a certain way
The belief to have the right ideas come through
The belief to have things just work out
She just believes and expects it!
What is your level of belief?
It's time to back yourself, but FULLY.
Its time to dig your damn heels in and DO the darn thing now!
This?
This is what Rich Hot Empire, and the work I do with you as a private client in this 6 week time together, is all about.
It's a time to really get into the structure and strategy in a DIFFERENT kind of way. To go behind the scenes of how I've done it, to build a multiple 7-fig per year biz which breaks all the rules, lets me be me, and yet is also highly structured … without at all feeling that way!
It's a pretty cool thing, to realise you figured out how to unleash ALL your madness, but fully, and NEVER compromise on what feels fuck yes and fly for you, and yet know you got your biz shiz sorted!
Guess what??
You get to have that too.
We dig ALL the way in to your belief stuff, mindset stuff, energetic alignment and ability to receive, everything INTERNAL that is stopping you from already being where you know you should and could, and what to do about it.
Rich Hot Empire gets such incredible results for people because it marries these two areas together. Full alignment to that next level identity you KNOW is waiting for you –
And full asskickery to do what you know you gotta do, with me right there by your side showing you how to do that, how to find the exact way that feels good and works for YOU.
Ready to go all in on you and truly BELIEVE you can have it all?!
Message me for the full overview: http://m.me/katrinaruthofficial
>>>Rich Hot Empire! 6-Weeks Personally to Grow Your Perfect Cult Tribe, Create and Launch Your Low-High End EMPIRE, and Set Up Multiple Recurring Income Streams to Take You to 7-Figures and Beyond, Doing What You Love! <<<
6-week personalised intensive high level mastermind
Weekly group training and support; multi-media training: visual + audio
'Done for You' Templates and Step-by-Step Worksheets
Personalised 1:1 coaching included, plus DAILY unlimited 1:1 access
My personal hand on your business success
Weekly group coaching call and hotseat with my other private clients
24/7 mastermind forum, networking and support
Very limited spaces
Results guaranteed
Not for everyone
I'm so excited to do this work with a small group of badasses who are willing to SHOW UP FOR THEIR SOUL no matter what. To walk away from all that is not serving, not actually working, not FILLING you. And to all yourself to bring your truest desires to life.
If that's you, or you've felt the call to work with me at this level, PM me now.
Apply via PM only http://m.me/katrinaruthofficial. I can't wait to speak with you!