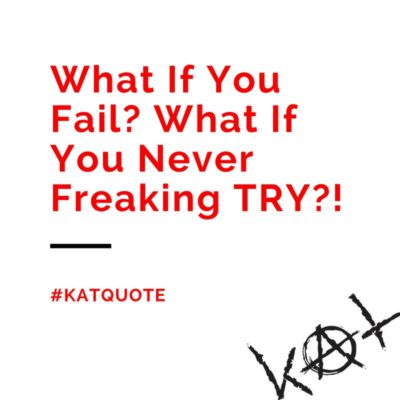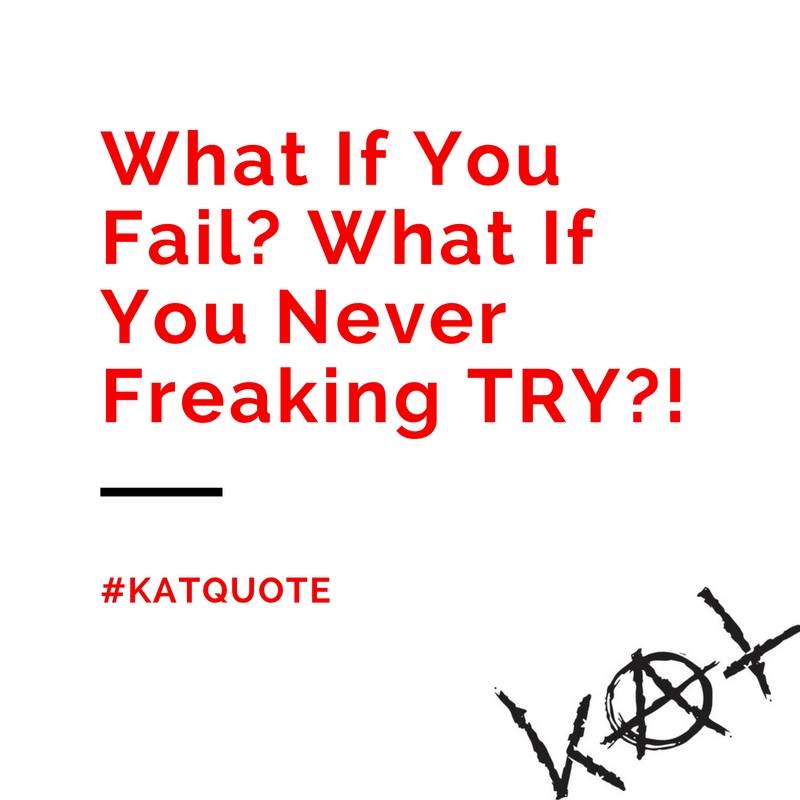 Odd as it may very well sound, chances are you're never going to create the life you want if you don't start being really fucking honest with yourself about what you want.
It's bizarre to think that with how much we KNOW about creating our reality and the fact that EVERYTHING we have, become, receive is absolutely by our own design and CHOICE, we still don't just 'fess up to what we actually want, and then go make it happen.
Take a moment and think back –
Isn't it true that everytime you REALLY made up your mind you wanted something, you made it happen?
Even the REALLY big scary shit, where you held off for ages, terrified to admit to yourself first what you wanted, then terrified naturally to LEAP, painstakingly weighing up all the options and what ifs but then when you ultimately just DECIDED –
It was already as good as fucking done.
And then when you LEAPT into the decision you'd made and therefore already written as REALITY –
Well?
It was fucking done, right?!
Right.
But yet you continue to WEIGH SHIT up, as if it fucking matters what the pros and cons are. Since when did logic actually EVER have anything to do with chasing your dreams, following your heart, doing what you know you MUST, and saying yes to the stuff that is CALLING you?
It was never supposed to be about logic.
It was certainly never supposed to be about what's POSSIBLE.
And it has jack fucking shit to do with what anybody else might have to say about it!
And you KNOW this!
So when you hold off –
And you THINK about things –
And you resist / pretend you're not really sure –
And you journal endlessly to try and get fucking clarity –
About something you know in your heart will NEVER GO AWAY –
The rather confronting truth is that what you're really doing? Is saying –
"Oh. No thanks! Yes, yes, I know how life works, I know that anything I actually put my mind to and then CHASE LIKE A MOTHERFUCKER can be mine, I know that every goal I truly set as one I achieve, I know that I ALWAYS create precisely what I say I will, I know that no matter how big and scary and even RIDICULOUS my desires may seem that if I really commit and then go after them I'll make 'em happen, yes I KNOW all that, but actually, well, the truth is –
I'm good man. I think I'd rather wait, you know? I might just hang out here for another year or two, maybe even forever! Maybe next year when I'm older and further away from what I dream of and when I've lost a ton more faith in my ability to ever actually act like I know I'm alive, maybe THEN I'll feel the pain of NOT PRESSING PLAY ENOUGH to do something about it.
But thanks for checking in!"
I mean HONESTLY.
That is EXACTLY what you're doing, and you know it! Sure, maybe not in every area … although I'd say there's a damn good chance that MOST people reading this ARE failing to press play in EVERY area, fully, but even if you're going all in somewhere, what about the other stuff?
What about the stuff you say you were BORN for?
What about the stuff you can't stop PINING for?
What about the stuff you KNOW will never go away, the dreams that get stronger but also more painful with time?
What about the stuff –
Which you've been thinking about –
Which has been clenching at you –
Since what I'm saying here –
Actually got hold of you.
At some point you're going to have to acknowledge that no matter what is POSSIBLE if only you'd commit and go all in, YOU are proving yourself to the world as being something else.
You can say and KNOW you have a destiny, you can have the BIGGEST of dreams which deep in your heart you know ARE in fact possible no matter what NORMAL person reality might have to say about it, you can walk around with the idea that if just this or that you'd be DOING it, but eventually you're going to have to take stock, look around, and realised:
All you are is a reflection of what you actually committed to, not what you WANTED to commit to but never did.
Your whole life is one big sliding doors moment.
Which door will you choose?
If you want to relieve the PRESSURE that does come with being relentlessly driven and continually striving, then by all means decide that it's all just fate ANYWAY, and continue to get swept along.
You obviously enjoy it since it's what you HAVE committed to!!
But if you wanna make a change …
If you want to BE that 1% within the 1% person …
If you want to build that empire –
Leave that legacy –
BE that person –
Live that LIFE –
Then just be fucking HONEST, firstly, about what you want and what it was always meant to BE about.
And then just COMMIT!! I mean really! It's all you have to do is DECIDE –
"I WILL"
This is not something to SAY, you understand, it's something to BE. When you say those words for real EVERYTHING CHANGES IN A MOMENT.
You literally elevate yourself to already THERE with that one statement, when it is made in EARNEST.
You've done it 1000 times before, maybe only in the smallest of ways, but I'll be in some big ones as well.
So wake the fuck up.
Get over your bullshit.
Be the person who acts in SPITE of fear.
And just commit and then DO THE FUCKING WORK like you already KNOW it is done.
At the end of the day, you're never going to look back and think – thank God I held off on THAT dream. That was kind of a scary one!! Best that I didn't try.
In the end you're going to realise one simple thing:
Life was always now, and you always had a choice.
You just chose not to press play.
The wonderfully sweet thing on all of that?
You can change the story today baby.
So please –
No matter how terrified you are –
And no matter that you have NO freaking clue how –
And despite ALL of the very valid reasons perhaps not to –
Join me.
And say a TRUE "I will".
To the life you've been putting up on a shelf.
Because REALLY –
Life is Now. Press Fucking Play.
Kat
Life is Now. Press Play.
Kat x

PS
I want to help you to build a business you LOVE, and that meets your every want and desire, in a real and true way, whilst also resulting in you making a LOT of money, fast, and impacting a lot of people, also fast, in the way you know you were born for!
My most transformative 1:1 intensive EVER … shifting people into EPIC income and success since 2016 is back, for the first time in 2019! I'm so excited to bring this signature transformative work back!
Rich Hot Empire!
Work With Me for 6-Weeks Personally to Grow Your Perfect Cult Tribe, Create and Launch Your Low-High End EMPIRE, and Set Up Multiple Recurring Income Streams to Take You to Multiple 7-Figures and Beyond, Doing What You Love!
This round is even more special as I will be re-recording all original content, with you there live with me and alongside me AND you will also receive all original content; the exact trainings which has made this program my most successful ever, with clients repeatedly saying they achieved more in 6 weeks with me than they had in 2 YEARS beforehand! This work is for entrepreneurs at ANY starting point, as it's about who you are as a person not where you're at. I've had clients anywhere from total start-up, to already doing 500k+ / year go through Rich Hot Empire and all who have done this work have gone to a level of income as well as alignment and FLOW which they couldn't previously even imagine!
6-week personalised intensive high level mastermind
Weekly group training and support; multi-media training: visual + audio
'Done for You' Templates and Step-by-Step Worksheets
Personalised 1:1 coaching included, plus DAILY unlimited 1:1 access
My personal hand on your business success
Weekly group coaching call and hotseat with my other private clients
24/7 mastermind forum, networking and support
Very limited spaces
Results guaranteed
Not for everyone
STARTS THIS MONTH!
I'm so excited to do this work with a small group of badasses who are willing to SHOW UP FOR THEIR SOUL no matter what. To walk away from all that is not serving, not actually working, not FILLING you. And to all yourself to bring your truest desires to life. If that's you, or you've felt the call to work with me at this level, PM me now. Bonuses and fast action-taker investments apply to all successful applicants, but for the first 5 to say yes there is a very special $2000+ bonus specific around Soul Shifts & Money Makin', and which, in and of itself even before we begin RHE will have shit changing for you FAST.
Apply via PM only. I can't wait to speak with you!
PPS
HAVE YOU JOINED PURPOSE PASSION FLOW ACADEMY?
My 'Going Fully Quantum' training will break down ALL of what we've discussed today, and teach you the finer details and finesse of it, as well as exactly what needs to be true for you to APPLY it, not only into the practical actions you need to create THAT money flow and THOSE results, but also in terms of ALL the energetics of it, especially the 'being and non-being' around dropping in to superflow so you can be shown, create, receive, AND of course the being around not being one of those people who just can't seem to choose faith and are ruled by fear. We'll also talk about creating and integrating the exact wording, beliefs, emotions, energies YOU need for all of this to switch effortlessly for you, as you've always known it would.
In other words: EVERYTHING you need to know to go fully quantum, and double your income in 30 days or less, or whatever else you choose!
Where will you find this training?
Why, it's one of the very first training in 'Remembering Who You Always Were', which. is our June intensive for Purpose Passion Flow Academy, my SUPER low-cost monthly membership mastermind!
And this training?
Will change your freaking reality. Well – it will REMEMBER it.
It's all available to you gorgeous.
You know this already.,In the quantum it is DONE. And in Purpose Passion Flow Academy, and especially our June intensive 'Remembering Who You Always Were'? We gon' done do it.