Purpose
MYSTICAL AND DEEPLY SPIRITUAL AFFIRMATIONS FOR DOING THE FUCKING WORK, FOR ARTISTS
Today I am going to share with you something very profound, something very mystical, something which has required years and years of blood and sweat and tears, of digging in, of going in, of traveling, of course, to other places and other spaces, of becoming one with higher self, soul, source, the very fabric of the cosmos itself!
Are you ready?
Shall we begin?
I have to warn you, before we do …
This work is not for everyone.
Few are called.
Fewer still will even notice the call.
Fewer again will HEED the call!
The call?
The call of your soul to submit to purpose, to lean in to legacy, to step the fuck up and do the damn WERK, bitch.
It is too deep for most.
Too … metaphysical.
Too much in the ethereal, the nether, the quantum, the somewhere, and beyond perhaps, even, the 5th –
They know not of what we speak.
And they do not want to know!
Okay then.
I do the fucking work whether or not I feel like it.
I am a goddess of getting shit done.
I love to be in the work, become one with the work, breathe the work into my soul and my soul into it.
I am naturally and automatically motivated from within to get up and do the work.
I know what the work is!
Which work? The work of my soul, duh. The inner. The outer. All of it.
I am discerning to know what matters, and what doesn't.
I have a laser focus, and I make the daily choice to put my blinders on and ignore all that is not needle-moving to the extreme.
I put first things first, ALWAYS.
I know what first things are, ALWAYS, and in all areas of my life. 
I am deeply connected to my soul.
I know what it says.
I FOLLOW what it says, no matter what, and also IMMEDIATELY.
I hold the world at bay until I have allowed the magic to come through FULLY.
I unleash my message and my art daily, regardless of how I feel about it.
I allow the work to be the work.
I allow the art to be the art.
I allow the message to be the message.
I do not filter myself.
I am not my own editor or critique.
I do my damn JOB, and my job is to get the fuck out of my own way, and let what's inside of me out.
I know when to put down the motherfucking journal, and get into the practical.
I am resilient.
I am tenacious.
I am consistent regardless of any and ALL things which may stop or slow me.
When things are not working, appear to be going against me, feel 'too much' or I just don't wanna, I dig in, I activate superflow, I flick the fucking switch, and I become STRONGER, more powerful, I move faster, I push HARDER.
I LOVE THE PUSH.
I understand and crave purposeful pain.
I act with SPEED on the missives of my soul.
I do not allow myself to check in with the world or any part of it until I have done what I know I need to do for SOUL that day.
I have energy, physical mental and emotional, beyond the human.
I know how to go to the other place, how to dance back and forth with ease and flow, and bring back gifts, goodies, missives of my higher self for myself and the world.
I am disciplined to the extreme around doing WHATEVER is necessary to drop in to my soul and my magic.
I love the work I am the work I will give and have given my life for the work.
I allow the work to be set free, and to go and do ITS continued work in the world.
I set my human fears, doubts, judgements and worries aside, I press pause on the crazy of my mind until the work has come out each day.
I turn each so-called problem or uncertainty to my advantage, ALL things make me stronger, more connected, more me.
Everything is happening for me.
I always make the right decision.
I am on my soul path.
I know what it's meant to be about.
I do it.
I will do it for life.
No matter what.
I am motherfucking tenacious.
I am consistent as fuck.
I am prolific.
I am dedicated.
I am submissive to soul, to purpose, to the art.
I KNOW WHAT MY LIFE WAS GIVEN TO ME FOR AND I GIVE MY LIFE FOR IT.
Success?
A life on purpose?
Magic?
Is a motherfucking choice.

And I choose it.
Daily.
No matter what.
THIS IS WHO I AM.
COME AT ME AS YOU WILL.
I WILL NOT BE SWAYED.
I AM (YOUR NAME) MOTHERFUCKING (YOUR NAME).
AND I AM HERE.
TO DO.
WHAT I CAME.
TO DO.
AND I DO IT.
RELENTLESSLY.
RUTHLESSLY.
RELIGIOUSLY.
And with the motherfucking fire of soul as my roadmap.
Questions?
No.
Because I am the fucking answer.
That's all.
Goodnight.
Amen.
Remember –
Life is Now. Press Play! 
Kat x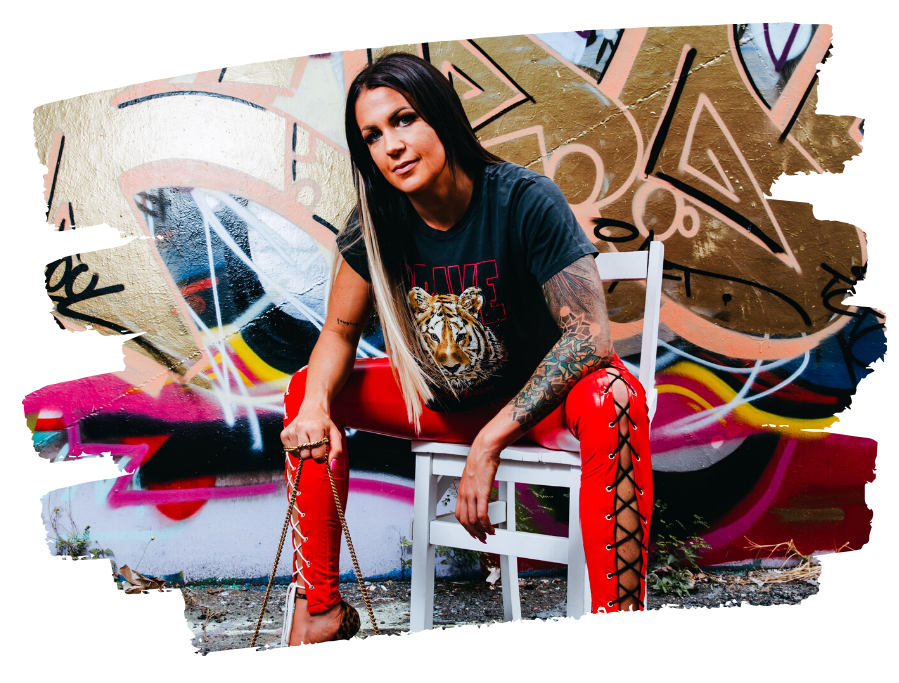 PS.
– dreamer. wanderer. soul led creator. One who was born for MORE.
I'm creating my new course, Big $ollar Energy, for the one who always knew she is here for millions,
to make it. To impact them. To create. And to LEAD.
Big $ollar Energy
The Money & Expansion Course for the Soul-Led Wanderer Who KNOWS It's Time to Go All in on HER,
and Let the Damn Receiving Take Care of Itself. The Way it Was Always Meant to Be.
Which means?
Identifying and releasing everything that gets to go, from the way you're thinking you need to do shit now, to the purposeless bits of the push or biz that it just don't need to be about, to the hidden junk in your psyche that gets to go.
>>> It's not about the do. The push. The win. When who you are when you only go within naturally PLACES you at the top,
but of the right fucking mountain.
The one that was always YOURS.
And then you finally WENT there.
Here's the thing, for us, about allowing an expanse of RECEIVING.
IT HAPPENS WHEN WE GO TO THE PLACE WHERE IT JUST IS.
And always was.
Class starts LIVE on Monday May 24, however early access + Big $ Energy vibes will open from Monday May 17 in our Telegram chat + join now bonuses are open already!
www.thekatrinaruthshow.com/bigdollarenergy
> it's time.