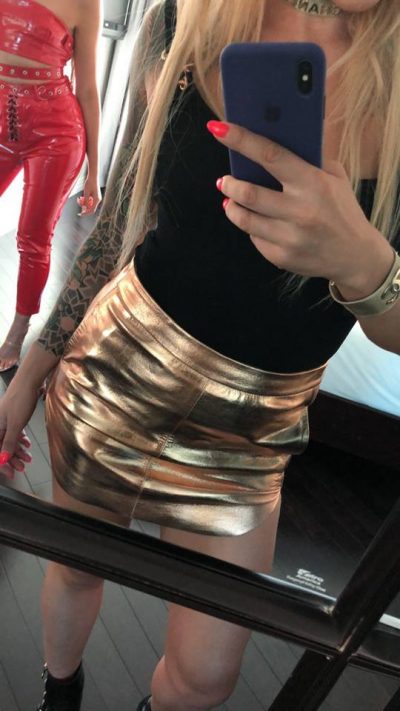 Purpose
PLAY INTO THE CAMERA, GIVE THEM A SHOW, TURN THE DIAL UPPPPPP, AND BE THE MOTHER.FUCKING.STAR
Are you ready and is it time now and are you ready and shall we GO?!
Okay then.
Let's begin –
YES?
YES.
I know why you're bored, and that you can't, and not even.
I know why you don't wanna, and who the fuck really CARES, and it's so EASY, and the whole entire damn point was SUPPOSED to be for it to be easy, so what in the actual fuck are you complaining about? And yet –
I know why it feels like the days just drag on and on –
And you get the results you REALLY want, of course you do, you might jump up and down and stamp your feet from time to time, say – "why aren't I THERE yet?!", but really –
EVERY time you've ever actually fucking decided something, made your mind up, said it was DONE –
It's been motherfucking done.
And you know it.
So don't BULLSHIT me that you don't have what you want, you have ALWAYS had what you actually want, precisely when you decided you actually wanted it, and so THERE.
And now –
Now.
You do the things, you do the things, you DO the damn things, to keep it all going, and flowing, and it's good –
It's nice – 
It's – 
Interesting …
You suppose.
But yet something inside of you is SCREAMING at the God-awful boringness of the whole damn thing and also –
By the way!
What are you supposed to DO exactly, if it's just gonna be so damn EASY now?
You can fill your days – 
Playing with things – 
Doing some things – 
Being pretty and having fun, and going here and there and everywhere!
The truth is that having everything you ever wanted, while absolutely SUPER cool as fuck for sure –
Is not especccciiiiiaaallllly fulfilling.
And the truth is –
That as much as you don't wanna admit it –
(Or maybe you do and it IS time?!)
You kinda sorta DEFINITELY fucking miss the thrill.

Of the push.
Of the CHASE.
Of the can I fucking can I fucking CAN I fucking make it, I don't know if I'm gonna make it, can I pull this OFF, oh God I'm not gonna, and there it goes ALL crashing down, and fuck fuck fuck what do I DO, and then you just DO.
Like a motherfucking PHOENIX, of course, what else?!
You miss the not knowing.
You miss the uncertainty.
You miss having a MISSION, something to live for, something to GIVE for, something which felt at times like it was tearing you limb from limb but REALLY what was happening was that you were THRIVING ON THE BADASSERY OF IT ALL.
And with every BURN –
The shit which people shy away from and THINK they want to GET away from –
You became stronger.
Like a warrior.
Fucking princess.
Like a QUEEN.
You were molded like STEEL into the magnetic and brazen and BOLD-faced beauty you are, and this is why they LOOK at you like that and FOLLOW you and want a PIECE of you, even just to TOUCH you, or be AROUND you, and so they PAY for that –
Of course
(as well they should!)
And you –
Meanwhile – 
While FULLY loving it – 
Are just a teensy
Little bit
Fucking BORED.
And the reason for that is simple, of course, do I have to say?
No! But I will anyhow –
Somewhere along the way you forget, or perhaps you just never fully realised –
That the whole damn point of the whole damn point of the ACTUAL point was never actually the 'gettin' to done'.
The getting to where money is ALWAYS available, you can ALWAYS have what you want, you are FULLY taken care of, and everything is SORTED.
It's …
Lovely.
Quite nice.
Like a cup of tea.
And a scone.
Why would you say no; you wouldn't!
You're grateful.
Truly.
And you'd never change it, and you are PROUD of yourself for doing the damn work to create all of this, too.
But the truth is that that was NEVER the point, and now you're starting to wake up and realise that the thing you THRIVED on and which made you ALIVE, was the actual.fucking.push.itself.
You see, we're not like the other entrepreneurs, you and I.
We're not like the girls who are just for the pretty, for the polished, for the perfect.
Look Ma! I made a nice little place on the website and look how FANCY! People come along and pay me things and I sit back, and cross my legs OH so daintily, and twirl my hair and laugh and laugh and laugh.
They're happy like that, the stepfords; you know?
It's all they ever wanted.
To make money so they can do fuck all with the fuck all which is ACTUALLY inside of them.
But you and I, WE didn't come here for that.
We may have wanted to extricate ourselves out of the business –
But not out of our LIVES –
And the thing is –
We are in the BUSINESS of living our damn LIVES, but GLORIOUSLY, and that IS the damn business, you know?
You know.
So while we may sit there and look pretty and have the things and do the things and BE the damn thing, and laugh and laugh and laugh, the reality is that if THAT is all there is?
We're crying and crying and crying, and just about DYING inside.
To PUSH is to BREATHE.
To not know if we CAN, and then we fucking DO, is –
Well.
It's life.
It's who we ARE.
So now –
As you sit there –
And you wonder –
Why you're so HEAVY with all of it, why it just doesn't get you GOING anymore, and why it is that even the BIGGEST launch in the world would actually not do anything for you anymore except for it's COOL and NICE and of COURSE –
Let me tell you something:
You didn't come here to run the damn show, and you CERTAINLY didn't come here to sit back and WATCH it run itself while YOU sit back and just wait to get paid.
You came here to play into the camera – 
To turn the dial UP – 
And to be the motherfucking star.
Forget doing a single fucking thing because you think it will benefit your BIZ-niz. The truth is that THAT was never actually how you got to even where you ARE right now.
It came from the flow.
It came from the thrill.
It came from following what you can't NOT.
And all I'm saying, really, is –
What if you just did that again?
All day.
And in every freakin' way.
DON'T FORGET WHO YOU ALWAYS SAID YOU KNEW YOU'D BE.
And remember –
Life is Now. Press Play.
Kat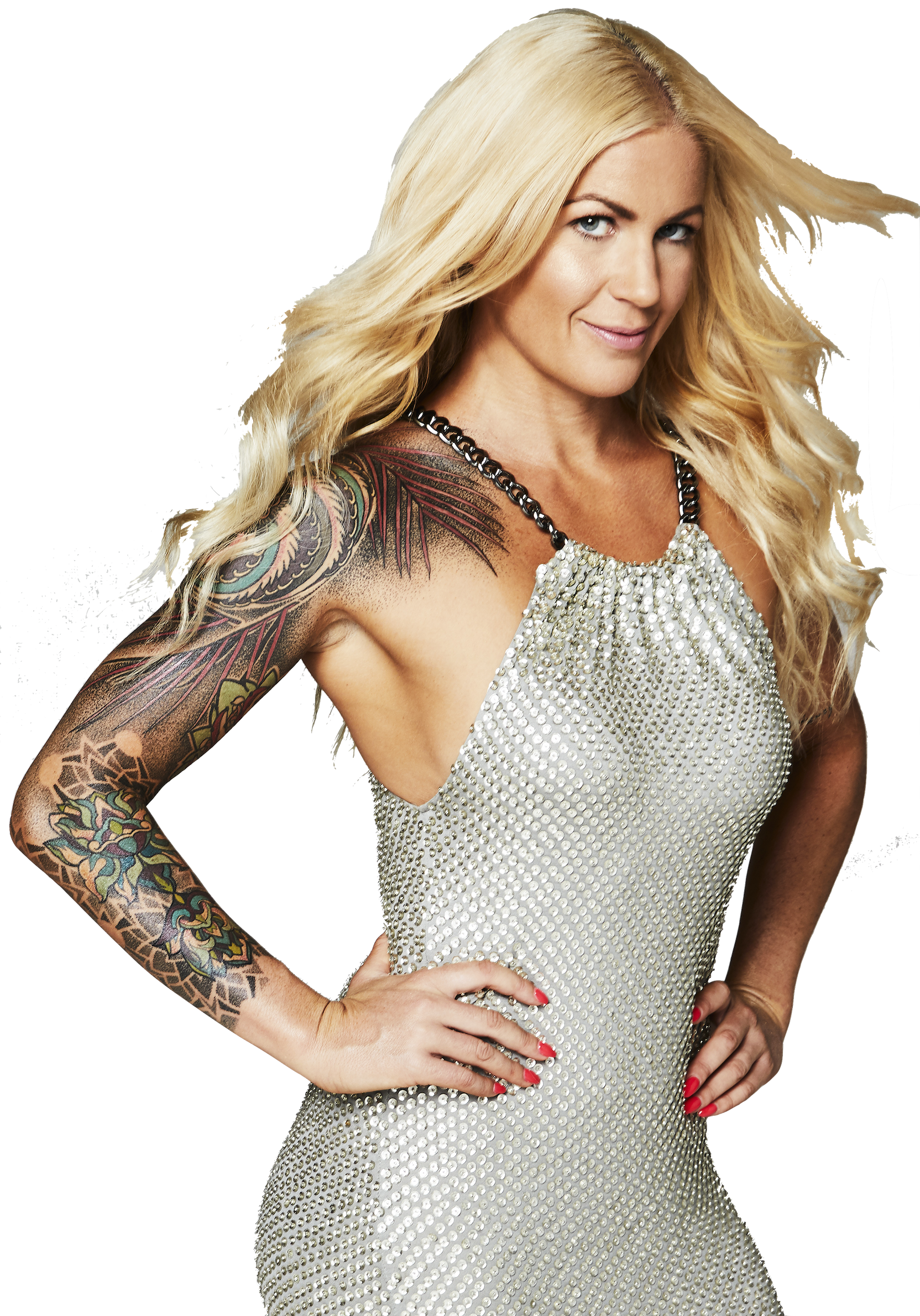 PS
Ready to play into the camera, give them a show, turn the dial UP, and be the motherfucking star the way you were BORN for?
EMPRESS: Claim Your Rightful Place, NOW.
4 Weeks 1:1 With Katrina Ruth, For Women Unapologetically Born for More.
This is what is missing:
You –
You're a Queen, a leader, a badass, we KNOW this, you were born for it and it shines out of every pore of you, but more than that, you're a motherfucking EMPRESS, gorgeous, you've ALWAYS known this, and let's get real now:
(it might sting a little)
This whole LITTLE game you're playing, of "I'm a COACH, and I teach this, or that, or the other thing, join my program, sign up for my stuff, I'll teach you HOW, and show you the process and how I can HELP you?"
Well –
It was never going to cut it, WAS it now?
Nope!
THIS IS NOT NEW INFORMATION FOR YOU.
You look around – 
At all the things – 
You tell yourself you have to do each day – 
The way you think you gotta show up, sell, prove your worth, get people to want to LEARN from you, and therefore pay you, and what you don't SEE is that the reason you were always meant to be PAID – 
Damn highly, I might add!
– is for people to be in your presence.
To soak up the ENERGY and the ESSENCE of you.
To be lifted up and elevated to where THEY need to be, and into the action which automatically just goes with it, because of the way that YOU show up and shine.
This has nothing to do with what you teach.
It's NOT a fucking strategy.
And you can break down the components of it all you like, but REALLY it's a vibration thang.
You've either got it.
Or you don't.
And you, well you have always HAD it, haven't you? You've always been that person who shines so.fucking.bright, who sees the world in a particular way in which others do NOT, who has lived their LIFE in a certain way in which others do not, who has quite literally TRAINED for this shit.
Since you were a young girl –
Since as far back as you can remember –
No need to pretend otherwise – !
You KNEW you were born for more.
You looked around …
As though in a daze …
Not quite understanding what everybody else was ON about, or why they cared so much …
And just kinda sorta ALWAYS fucking realising –
Well.
This is not where I am going to be ANYWAY.
These are not my people …
This is not my path …
This is not the world I will OPERATE in!
It's as though your soul knew, since before time even began, that you came from different stock.
You were born into the wrong world, you had to spend time there for perhaps learning, or growth, or just the gathering of PATIENCE, but it was always clear that one day?
just as with an orphan –
who dreams she is really born of royalty –
Your real life would come for you.
What you didn't realise, what you were perhaps never told (and why would you be, because who would TELL you back then, or even KNOW?), what you must now take OWNERSHIP of, is that the life you've been waiting for this whole time, and the you who you've always known you must step into, it was NEVER GOING TO COME FOR YOU AT ALL.
It was always that YOU had to step up for IT.
And now here we are – 
You show up online – 
Every day 'doing the do'
Valiantly seeking to demonstrate why YOU are better coach, or even, the best – !
When actually you are NOT A FUCKING COACH AT ALL, and quite frankly the whole thing faintly SICKENS you, because when all is said and done and IF you dare to admit it –
You're just so much more than that.
That's all.
It's always been the way.
That's all.
You just didn't know you had to own it.
Is all.
And now, well NOW –
You wonder why you struggle to break that next income level
You wonder why so many of the things you set out to do exhaust you, and you either don't DO them (and continually beat up on yourself for it), or you do them and you RESENT EVERY FUCKING SECOND OF IT
You wonder what is WRONG with you
Why you can't just get your shit DONE
Why you don't seem to think or FEEL like the other coaches
And why it doesn't feel like FLOW yet when wasn't the whole damn POINT supposed to that you just get to wake up each day –
Follow your heart –
Create your art –
Do what you can't NOT?!
And you know –
Yes actually.
IT MOTHERFUCKING WAS.
So why does it feel so NOT that yet, why is it that even when you're CLAIMING flow and ease the truth is there's this constant fucking NIGGLE there, this missing piece, this emptiness, this frustration, this WON'T YOU ALL JUST FUCK OFF AND LEAVE ME ALONE energy?!
Isn't it obvious?
Don't you see?
Haven't you ALWAYS FUCKING KNOWN?
You're not a coach.
You're not an 'online business owner'.
You're not even ACTUALLY an entrepreneur, not if there's a full stop after it, anyhow.
You can do all these things.
Be all these things.
And indeed always WILL, howEVER –
What you are, who you are, how it's always BEEN, and why the whole damn thing is NOT in fact flowing as you know it should and COULD, is because you?
Are an EMPRESS baby.
Born for more.
Born for exceptional.
Born for EXTRAORDINARY.
And not of this world.
And you tell yourself –
How outrageous it is, to think so HIGHLY of you, to expect so much, to feel that REALLY if the world were at rights with itself YOU WOULD BE IN CHARGE, to know that you know that you know that people REALLY need to shut the fuck up and LISTEN to you, and that actually you should ALWAYS and ONLY get to do what you want –
Have what you want –
With the click of your fingers, and the blink of your eyes, and TOTALLY as you imagined it, and that while we're on it people SHOULD pay just to be in your presence –
You tell yourself it's TOO MUCH AND CRAZY –
But in actual fact
you know
and you've always known
she says –
with a shrug of her shoulders, and a 'what do you want me to do about it' look –
this is just how it IS …
Which I suppose begs the question –
When in actual fact do you imagine you might like to start owning the fact that THIS IS JUST HOW IT IS?
Question:
How about right fucking now?
EMPRESS
Claim Your Rightful Place, NOW.
4 Weeks 1:1 with Katrina Ruth, for Women UNAPOLOGETICALLY Born for More
Empress ENERGY AND VIBRATION
Empress EXPECTATIONS AND DEMANDS
Empress ENVIRONMENT, EVERY BIT OF IT
Empress EMPIRE, THE WHOLE SHEBANG
Empress MOTHERFUCKING EVERYTHING – THE WAY IT WAS ALWAYS SUPPOSED TO BE
It's time to stop playing so coy –
Pretending you want for so little –
And telling yourself a STORY –
That you're here to build a business online, make some money, be one of the fucking PACK, when the only truth is ALWAYS –
You were born to run the world.
EMPRESS initiation has begun –
Your rightful place is waiting –
This is 1:1 with me the likes of which has NEVER been done before, or even, heard of
It will take your breath away
It will shake you to your core
It will cause you to question EVERYTHING you're doing right now
And it will show you
UNAPOLOGETICALLY
Why you feel SO DAMN EMPTY INSIDE
When you're supposedly DOING everything you're meant to be doing
How can you feel
what you're mean to feel
and what it was always supposed to BE about
when you haven't even actually begun
on the life you really came here to build
There is a reason you feel like so much is missing, and here is what it is –
The thing you've been missing?
Is being the real fucking you.
EMPRESS gorgeous.
Me and you.
CLAIMING your rightful place, and everything which goes with it.
When?
LIFE IS NOW.
Time to be the motherfucking show.
Message on my personal FB for deets. x
Life is Now. Press Play.
Kat x

PS
I want to help you to build a business you LOVE, and that meets your every want and desire, in a real and true way, whilst also resulting in you making a LOT of money, fast, and impacting a lot of people, also fast, in the way you know you were born for!
My most transformative 1:1 intensive EVER … shifting people into EPIC income and success since 2016 is back, for the first time in 2019! I'm so excited to bring this signature transformative work back!
Rich Hot Empire!
Work With Me for 6-Weeks Personally to Grow Your Perfect Cult Tribe, Create and Launch Your Low-High End EMPIRE, and Set Up Multiple Recurring Income Streams to Take You to Multiple 7-Figures and Beyond, Doing What You Love!
This round is even more special as I will be re-recording all original content, with you there live with me and alongside me AND you will also receive all original content; the exact trainings which has made this program my most successful ever, with clients repeatedly saying they achieved more in 6 weeks with me than they had in 2 YEARS beforehand! This work is for entrepreneurs at ANY starting point, as it's about who you are as a person not where you're at. I've had clients anywhere from total start-up, to already doing 500k+ / year go through Rich Hot Empire and all who have done this work have gone to a level of income as well as alignment and FLOW which they couldn't previously even imagine!
6-week personalised intensive high level mastermind
Weekly group training and support; multi-media training: visual + audio
'Done for You' Templates and Step-by-Step Worksheets
Personalised 1:1 coaching included, plus DAILY unlimited 1:1 access
My personal hand on your business success
Weekly group coaching call and hotseat with my other private clients
24/7 mastermind forum, networking and support
Very limited spaces
Results guaranteed
Not for everyone
STARTS THIS MONTH!
I'm so excited to do this work with a small group of badasses who are willing to SHOW UP FOR THEIR SOUL no matter what. To walk away from all that is not serving, not actually working, not FILLING you. And to all yourself to bring your truest desires to life. If that's you, or you've felt the call to work with me at this level, PM me now. Bonuses and fast action-taker investments apply to all successful applicants, but for the first 5 to say yes there is a very special $2000+ bonus specific around Soul Shifts & Money Makin', and which, in and of itself even before we begin RHE will have shit changing for you FAST.
Apply via PM only. I can't wait to speak with you!
PPS
HAVE YOU JOINED PURPOSE PASSION FLOW ACADEMY?
My 'Going Fully Quantum' training will break down ALL of what we've discussed today, and teach you the finer details and finesse of it, as well as exactly what needs to be true for you to APPLY it, not only into the practical actions you need to create THAT money flow and THOSE results, but also in terms of ALL the energetics of it, especially the 'being and non-being' around dropping in to superflow so you can be shown, create, receive, AND of course the being around not being one of those people who just can't seem to choose faith and are ruled by fear. We'll also talk about creating and integrating the exact wording, beliefs, emotions, energies YOU need for all of this to switch effortlessly for you, as you've always known it would.
In other words: EVERYTHING you need to know to go fully quantum, and double your income in 30 days or less, or whatever else you choose!
Where will you find this training?
Why, it's one of the very first training in 'Remembering Who You Always Were', which. is our June intensive for Purpose Passion Flow Academy, my SUPER low-cost monthly membership mastermind!
And this training?
Will change your freaking reality. Well – it will REMEMBER it.
It's all available to you gorgeous.
You know this already.,In the quantum it is DONE. And in Purpose Passion Flow Academy, and especially our June intensive 'Remembering Who You Always Were'? We gon' done do it.