Purpose
HOLD TIGHT TO YOUR MADNESS. THE WAY YOU'VE BEEN SHOWN WITHIN IS THE WAY TO GO, ALWAYS.
Every time. Every.single.time. Every.single.fucking.time. EVERY time I step away from just following the madness within, I make shit harder, I squeeze my OWN damn fists around my neck, and I forget, little by little, who I am, and how to breathe.
Have you noticed?
Have you noticed how damn EASY it is to accidentally drift away from flow, from soul, from truth, from you?
Do you remember?
Do you remember how FUCK yes it is when you let go, let flow, let soul, let truth, let you?
Do you remember that moment when you threw caution to the wind, got carried away with just the WHISP of a an idea or dream, let a silly fun fantasy take over, and just thought – "fuck it. Imma gonna do THAT, even though it's probably kind of ridiculous / and makes no sense / and won't even work" – and then it DID?
Do you remember when you were brave, and bold, and unapologetically as ALL get out just and ONLY followed what was inside of you, you didn't care two hoots whether it was the 'right thing to do', it was the right motherfucking thing for YOU, and THAT –
is what mattered
what led you
what you BACKED yourself with
And now.
Well, let's just call it as it is, what the fuck is up with NOW?
– you second guess
– you question
– you weigh things UP. For the love of God, woman! When did you ever need to weigh up how to be you?!
And maybe the whole backing yourself unapologetically thang was just a moment in time, you sneezed and forgot to be scared, and so you're not entirely sure you can pull that shit off again –
Or maybe it was a whole way of being, you lived and breathed it, you freakin' LED from it, and then, somehow, you let it fade away –
It doesn't matter.
I don't fucking care and YOU should not fucking care what your credentials or badassery of yesteryear or even yesterDAY where.
> who are you now?
This is what matters.
This is all that matters.
Quit holdin' on to the idea that any other fucking thing COULD possibly matter!
You.
Get.
To.
DECIDE.
Every damn day. EVERY damn day when you wake up, you get to choose –
Who am I going to be today?
How am I going to lead today?
What BADASSERY am I going to unleash onto the world today?
But the only that really matters is this:
Are you going to hold tight to the madness within, and TRUST that what you are shown for YOU is and always is and only CAN be completely right and the ONLY.FUCKING.WAY?
'Cause I'll tell ya –
You wanna go off path, follow what the masses or even the cool gals are doing in THEIR business or life, well, good fucking luck with that.
You'll have a nice little trip to a land of empty promises and the gradual but certain elevation of an anxiety and slow death of the soul which eventually you WILL NO LONGER BE ABLE TO IGNORE.
It doesn't work when you ignore what's inside.
It doesn't work when you decide that the way you've been shown within can't be right.
It doesn't work when you let yourself buy into a story that you being you is too ANYTHING.
IT DOESN'T WORK WHEN YOU PUSH DOWN YOUR MADNESS, MAKE IT WRONG OR BAD OR IN ANY WAY NOT RELEVANT!
The thing you GOT to understand –
The thing that will result in you finally getting to GROW –
And FLOW –
And motherfucking GO –
To where you were always meant to be and KNOW is your damn DESTINY –
Is when you hold tight to the madness within.
Period.
THE END.
Baby if you're reading this? No need to overthink. Sit up straight and fess up to who you've become and what you now choose.
I WROTE THIS FOR YOU.
📷 I wasn't even trying to take a usable photo here, I was just shitty at my two ugly nails where the entire nail ripped out of the nail bed and I can't put a pretty nail on now for 3 months 😆 #authenticcontent
Remember –
Life is Now. Press Play! 
Kat x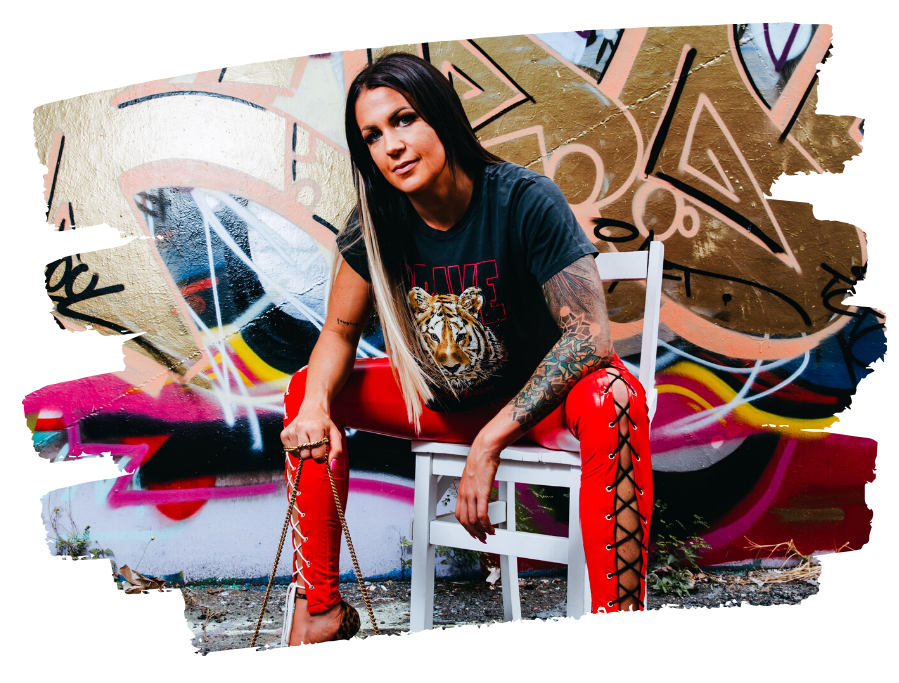 PS.
The Rebel Millionaire Coaching Certification:
The Only Coaching Cert in the World Where You'll Learn How to Explode the Damn Thing By Being Fully You, and the Place? You Just Become It.
Fuck What They Told You. Unleash The Madness Within. Get Paid Like a Mofo to Be YOU. Build the Damn Coaching Empire You See Inside You, Not the Boring AF One You Almost Convinced Yourself You Should! Oh, and?
Become Fully Certified as a Rebel Millionaire Coach While You're At It.
The Rebel Millionaire Coaching Certification starts live for 2022 intake on October 10.
6 months with me to unleash your fucking crazy. And build the damn thing, FULLY, on.your.terms.