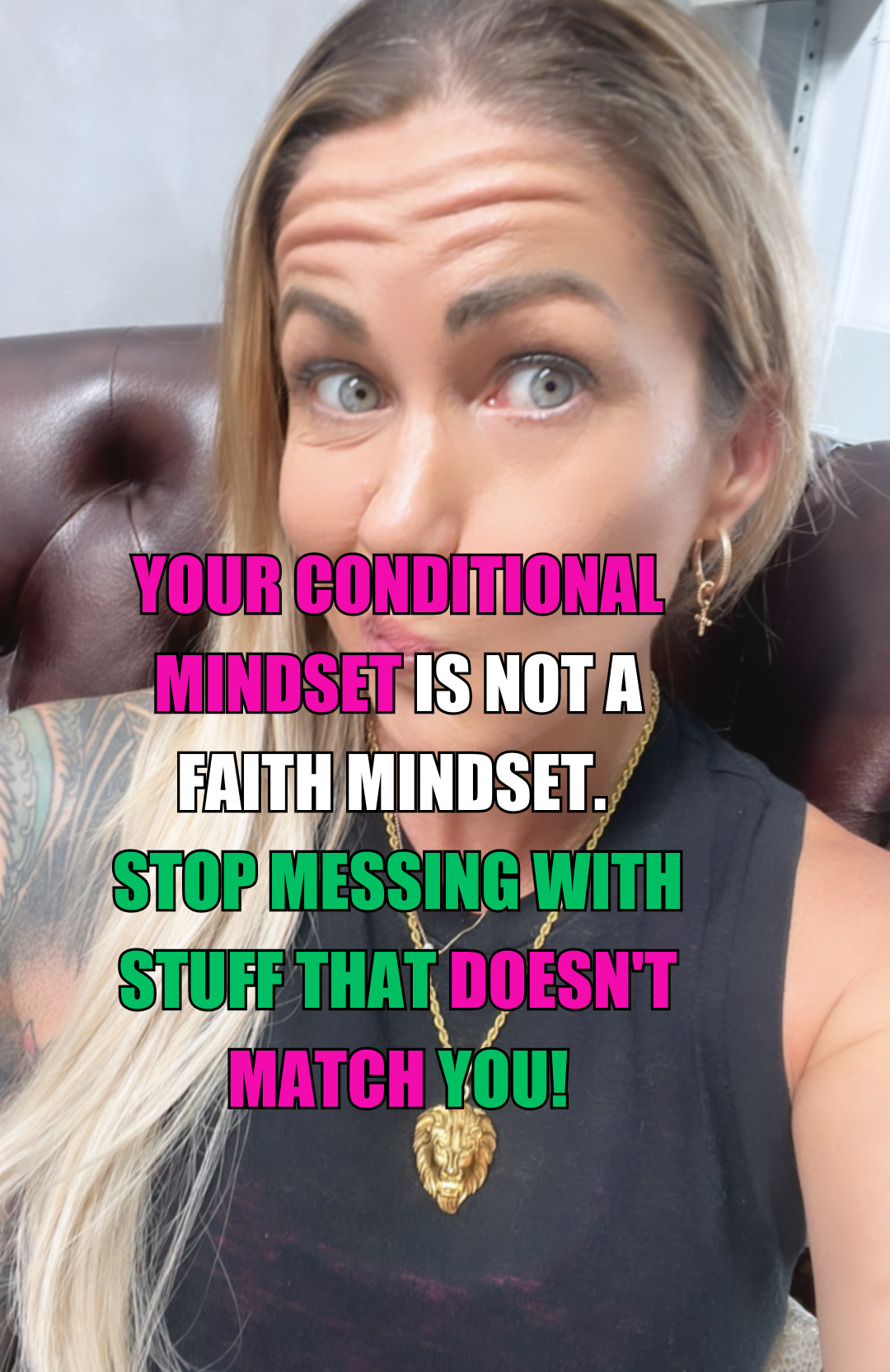 Success Mindset
YOUR CONDITIONAL MINDSET IS NOT A FAITH MINDSET, AND? STOP MESSING WITH STUFF THAT DOESN'T MATCH YOU.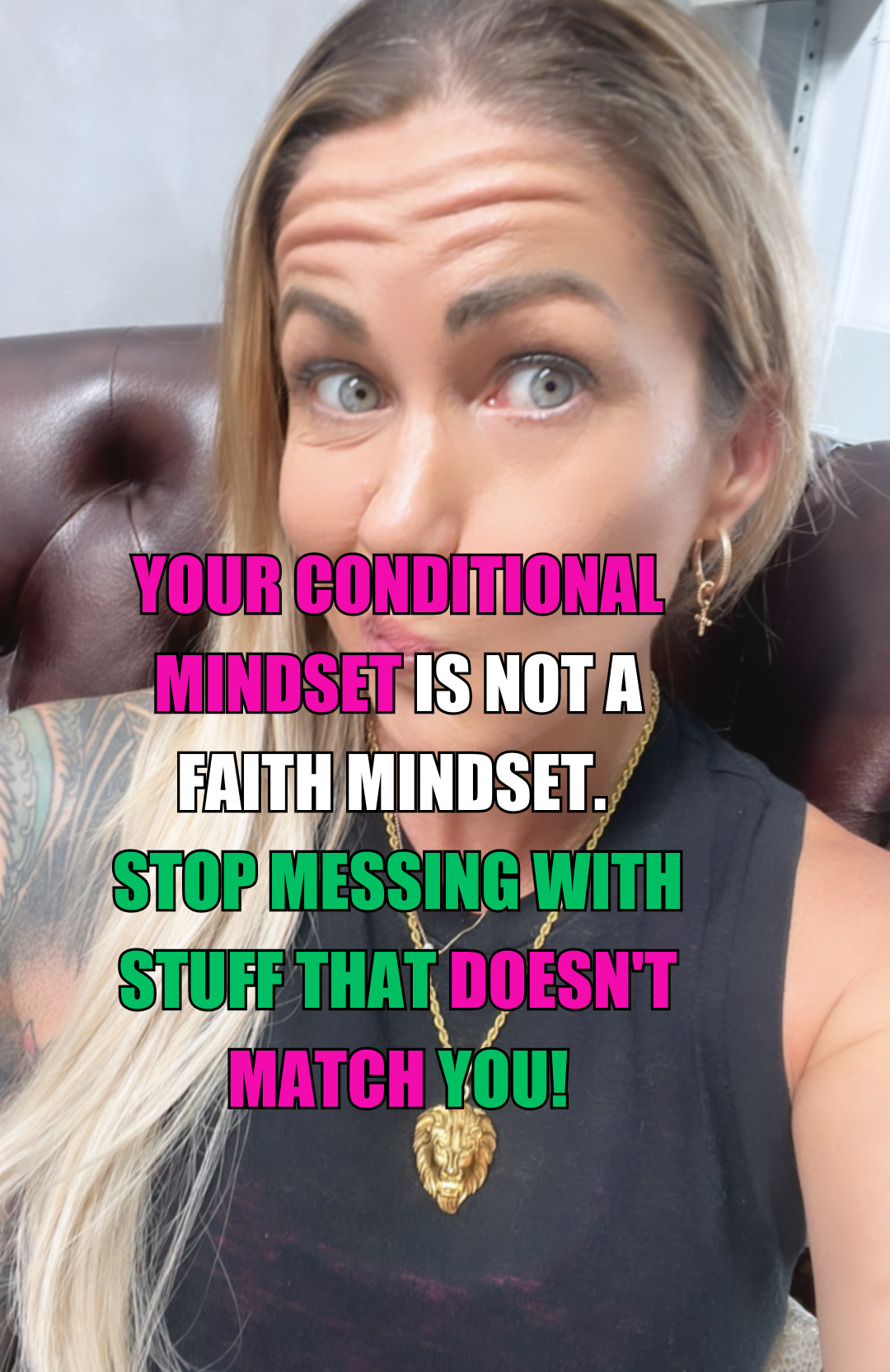 There is a way to do business, but I'm talking every single PART of it, which is fun, it is flow, it is ease, it is effortlessness, it is a full YES in your spirit,
and then your soul.
I know we're not supposed to FULLY say those things, and if I'm honest – I've at times tried to 'make more realistic' the message of ease and flow. Don't let people think it's just blink and make those millions, baby they gotta WORK.
Which is true.
But there is work,
and there is work.
And I'll tell you –
Not just me but hundreds upon hundreds of my private clients and thousands upon thousands of my Academy and group program clients over the years will also tell you –
THERE IS A WAY WHERE IT TRULY LEGITIMATELY IN EVERY WAY IS FUN, FLOW, EASE, EFFORTLESSNESS, AND YESSSSSSS GIRL YES.
But.
But.
BUT BABY BUT.
> that way is not arriving if you don't believe
> that way is not arriving while you continue to compromise
> that way is not arriving when you let FEAR lead you more than faith
> and that way is also not arriving when you CONDITIONALLY try to test the theory for a few days or even a few weeks or even a few months because your CONDITIONAL mindset is not a FAITH mindset and really what we're talking here?
Is IDENTITY.
>>> I AM WHO I AM WHO I AM AND WHO I AM IS THAT I DO BUSINESS IN A WAY WHERE I LET FAITH LEAD NO MATTER WHAT <<<
This is about CHOOSING – yep you can do that in your head, because are your SMART, it doesn't have to be a FEELING decision – CHOOSING – a fundamental 'operating system' in who you are which says:
I just don't mess with stuff that doesn't match me.
Do you get what I'm saying?
Choosing this mindset means you UNCONDITIONALLY WILL KEEP MOVING FORWARD BEING LED BY FAITH, TRUST, AND CONNECTEDNESS TO WHAT IS COMIN' THROUGH YOUR SPIRIT TO SHOW YOU THE NEXT MOVE.
It doesn't mean you can't learn, adjust, fine-tune, change wildly if led to. IF LED TO.
It also doesn't mean you're gonna be a millionaire overnight! Or achieve any other particular kind of goal!
It means:
YOU HAVE CHOSEN TO BELIEVE YOUR DESTINY IS ARRIVING AND YOU HAVE CHOSEN TO BE THE PERSON LIVING FROM THAT.
In a nutshell,
that's business baby.
You wanna do it some other way,
go some other place.