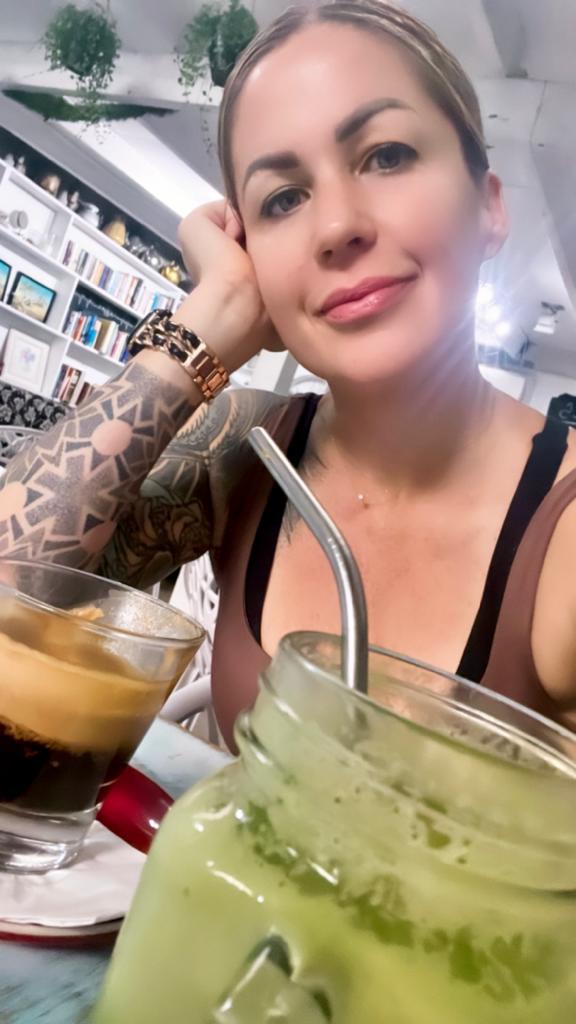 Spirit led
HEARING AND SEEING IN THE SPIRIT REALM: REALITY
You will diminish your sensitivity to hearing and seeing in the spirit realm if you refuse to attend to what you already heard and saw.
If you are receiving a message, guidance, instruction, correction and not ADDRESSING it,
instead continually playing a game of 'I don't really wanna bc UNCOMFORTABLE and so I'll just pretend I didn't hear that' …
don't be surprised if you stop hearing.
NOW LET'S BE CLEAR:
I'm not suggesting you arbitrarily start attending to all manner of spirits which try and mosey their way in your door and are likely already well and truly IN, or that you open yourself up to try to know or see in the spirit realm via any old means. Hello 'love and light and white' side of the woke entrepreneur world; those are demons y'all are shacking up with via all your healing, breathwork, meditation, energy work, numbers, cards, crystals, yoga, ETCETERA.
So no. I don't mean you should start paying better attention to the stuff which unfortunately HAS your attention in lieu of the only one who deserves ALL our attention and praise and listening, which is to say God,
and, as far as the hearing and seeing in the spirit realm bit,
the Holy Spirit
planted in yours.
The reality is that your OWN inner knowing, intuition, inner guidance, wisdom, etc … is directly influenced indeed LED,
by whatever or whoever has been allowed access to our spirit.
(Just as your mind will and emotions will be influenced and led by what has been allowed access to them!)
Spoiler: if you're not sure that the only spirit you have up in there aside from your own is the Holy Spirit … it's very likely NOT … and you very likely DO have other spirits leading you. Oppressing you. Or flat out possessing you. Don't freak out just FIND OUT THE AUTHORITY YOU SHOULD RIGHTLY HAVE IN CHRIST AND GO GET IT. Aka: replace don't erase.
But if you have the Holy Spirit.
And you are walking a life path which intentionally and DESIREDLY includes a greater unfolding of the supernatural and this is what you WANT,
and you rightly desire to be led, guided, instructed, empowered and equipped in ALL that you do to know, see and do life through the wonders and might of what the spirit realm HOLDS for you,
AND you desire a greater understanding of the incredible supernatural and spiritual gifts which are GIVE to you,
(whilst also receiving new ones along the way),
and you want to fully KNOW you are following that true flow in ALL that you do –
then you must learn to LISTEN LISTEN LISTEN and ACT ACT ACT on what God is SHOWING SHOWING SHOWING YOU,
all the time,
if only you'd have EARS TO HEAR AND EYES TO SEE, oh and what's that other thing?
A heart which is obedient and WILLING to surrender or to action,
as shown.
We all want this life where we just KNOW things yeah? Where our business moves, money moves, relationship moves, all the moves are just a natural beautiful supernatural unfolding, a certainty deep in and THROUGH our deepest and truest self (that's your spirit, babe!) and a DIRECT REVELATION FROM GOD on our path of destiny.
We were born with ETERNITY ALREADY PLANTED IN US. This is why we SEEK perpetually, and are never filled up, until we come home; finding finally, or fully, the only thing which can actually fill us.
We were WIRED to seek the supernatural. And we can't stop WON'T stop until we find it. Even those who have appeared to override this part of who they are, by numbing or destructive behaviours, are still seeking it. The desperate scream of their spirit is evidence,
we see.
So it's bizarre to know that on the one hand there is this REALITY where we can have the veil fully lifted and do life in such a way where we LITERALLY WALK WITH GOD HIMSELF, having great and mighty things which we do not know shown and told to us on repeat, and our EVERY step divinely guided,
and yet on the other hand we just … kinda don't do the stuff we were already shown. "Oh yeah God, I got it I got it hm let me pretend I don't got it okay maybe I got it and yeah I know I need to but … yeah,
nah.
Not today".
And then what? Go about your way praying, seeking, trying to find? All the while muting the Spirit you long to hear from, and know? Or hide your head in the sand and don't even PRETEND to look for God because you're that aware of your own refusal to listen,
to what's true?
Either way …
with EVERY step you take in which you do NOT act on what the Holy Spirit has revealed to you,
you reduce the likelihood of even RECOGNISING the next thing if it would smack you right in the face!
You can't simultaneously seek intimacy with God, and refuse to fear and honour Him.
You cannot be the person who jokes about God 'working on them hard' on a particular thing yet you don't put down or DEAL with the thing and yet you're surprised He is not your friend who is SHOWING you the things!
Encountering God is not meant to be a now and again sort of an occurrence.
And it's not just a particularly holy church service or special speaker.
It's also not meant to be a response to your life finally becoming that freakin' gnarly that you can no longer ignore the call of eternity and the beat within you which is INDEED that scream of DO SOMETHING.
Hey, I get it. I've been that person too. The deception is REAL. But do you know what is also real, and infinitely more powerful?
The power of the cross.
The power of the blood.
The IMMEDIATE presence of the Holy Spirit if only you would WALK ON IN TO THE ARMS OF THE ONE WHO DESIGNED YOU,
and who is WAITING
to welcome you home.
The thing is …
your business is meant to be a particular type of flow.
It's meant to be a place in which you just KNOW the action to take, and the way to take it.
It's meant to simply be you POUR OUT THE THINGS AND THE PEOPLES RECEIVE 'EM.
Monies are made. Lives are CHANGED. A CONTINUAL OUTPOURING OCCURS.
Yes, stuff will still need to get done. Learned. Grown. Etc. But even all of THAT is meant to be a supernatural equipping! Such that you NEVER need to question the right path to take and there simply ISN'T any wasting of time, effort, or wading through fluff which YOU never needed to concern yourself with!
If you still believe that business or indeed ANY part of life is some kind of endless figuring out of stuff … in which you hope to one day make decent or even wonderful headway … but meanwhile you gotta prance around proper enough or pretty enough or polished enough or professional enough to somehow earn your place on a pedestal you ACTUALLY don't even care about …
then you still believe the lie.
The reality is that there is a different Kingdom, and a different way.
There is a way you were DESIGNED where it really does all just feel like play. Even the spiky bits! Because you are HELD. In REST. And SUPERNATURALLY EQUIPPED AND EMPOWERED IN EVERY MOVE YOU MAKE,
and every BREATH which you take.
IT'S SUPPOSED TO BE A BEAUTIFUL NEW DANCE EVERY DAY,
as you also SPEAK yes over the things which will NOW come to pass,
because that is what you were SHOWN,
and you trust what God SAID.
Do you get it yet? Isn't it TIME yet?
The money stuff …
The audience stuff …
The 'ways to do your content or marketing' stuff …
The automation …
The MANIFESTATION …
The whirling and twirling in the supernatural wonder of what you came here to do – !
It is ALL on the other side of you finally surrendering to a way of doing YOU,
that is no longer ABOUT you.
And certainly no longer for a HEARTBEAT about whatever anybody else says it's meant to be.
YOUR SUSPICIONS HAVE BEEN RIGHT ALL ALONG:
There IS a different Kingdom.
And a different way.
And in The Secret Garden?
GOD WILL SHOW YOU HOW TO PLAY
a different sort of game of business
of life
of you
The one where you're no longer playing to one day find or be a thing,
but instead where you found your EVERYTHING,
in the one who CREATED the thing.
And where as an entrepreneur? A messenger? A leader? A creator? A REVOLUTIONARY CALLED TO CHANGE THE WORLD?
You're actually being taught things that are spiritually correct. And a way of doing business. Money. Purpose. Flow. Identity. The supernatural. And YOU,
which matches your design.
www.thekatrinaruthshow.com/thesecretgarden < the place which God gave me. For the faith-led entrepreneur who is ready to see brought THROUGH,
all that is for her.
PRICE IS DOUBLING AFTER SUNDAY.
You're supposed,
to be in.
Now don't forget – !
Life is Now. Press Play.
Kat