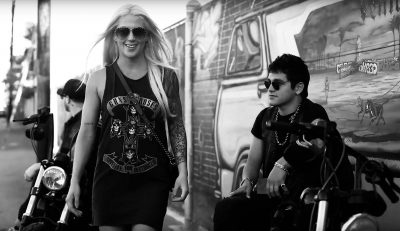 There are many times when I sit down, having made space for this, for the message, the art, the actual real beat, of my heart, and I find –
I have nothing to say.
I might sit – 
For a moment – 
I've taken my espresso, several.
I have read something that speaks to my soul, stirs up provocative thought, and wonderings.
I have journaled, explored my expectations, and created new ones.
And now, I know, it's time to write.
How I became a writer, you see, how I became a writer whose writing is read daily by thousands, that number ever growing, soon enough I trust to millions, and also a writer whose writing has resulted in her RECEIVING millions, of dollars, was, quite simply –
I started to write.
I was a personal trainer.
Who was supposed to have been a lawyer.
Or perhaps a journalist.
Who had always known she was not for the normal world, had always EXPECTED to live an extraordinary life, had also always had a side hustle, since 3 or 4 years old naturally drawn to selling, but also to leading, creating, and pushing against, the rules of behaviour.
I loved to write in school.
I loved to argue, most anything!
And the sellin' thing just kinda kept on happening.
My destiny seemed logical:
Surface plan, which I actually believed I would do: lawyer da fuck UP!
Plan of my deep unconscious soul, no, NOT plan, let's call it KNOWING:
I will take away the breath of the world with my soul.

I always knew.
Since I first read a personal development book at 11 years old, but even before that, I ALWAYS knew.
I'm going to inspire and motivate and educate and EMPOWER other badasses to live purposefully, according to their values, and to press.fucking.play.
Probably wouldn't have said it quite that way at 11
But I knew.
So the lawyer thing, I did it for a MINUTE (not even, not really, I went to one lecture at University, that's it), and instantly once embarked upon, KNEW –
Oh shit.
Nope.
Not gonna be able to do that.
I walked into the abyss.
Traveled, accidentally ended up as a personal trainer of all things (if you knew me growing up you'd know why I say 'of all things' … I was THE most unsporty and also uncool and geeky kid out there … becoming 'hot' and 'cool' was not expected. I think that's why I did it 
Made a lot of money as a trainer, 'cause I know how to get the conversation to the core of what MATTERS and sell to your SOUL, it's the only way to ever motivate you anyhow … so it was easy to sell training, it was easy to create a freedom based lifestyle at a young age, it was all just rather fabulous, EXCEPT for –
The thrum and the strum of the deep unconscious soul, reminding me, daily, like an ever-louder sounding gong –
THIS IS NOT WHAT YOU'RE SUPPOSED TO BE DOING.
You have a MESSAGE.
You are CALLED.
You are RUNNING OUT OF TIME, and just because you HAVE a destiny doesn't mean you will ever live it!
Wake up!
Rouse the sleeping cells within you!
DO something!
So, I decided what to do.
At about 26 or 27 years old, I decided that what I would DO, to somehow embark upon I KNOW NOT WHAT but yet what I can no longer ignore, would be to start telling people I'm a writer, rather than introducing myself as a personal trainer.
"I'm a writer", I said, when people asked.
Invariably, and initially infuriatingly, although certainly understandably, they would then say –
"Oh cool! What do you write about?"
Well, fuck.
Better start writing something then.
And so I created and then stepped INTO my new reality.
Named it, claimed it, stated, BECAME it, do you see?!

It's astounding to me how few people can SEE this, even once I explain it.
Do you want to be loved and in love? Start to state 'I am in love, I receive so much love all the time!"
Do you want to be hot as fuuuucccccck? Start to say aloud, 'I love my body, I feel amazing inside and out, I love how I look, I feel so hot and sexy!'
Want to be a writer?
Then freakin' own it baby, 'I am a writer'.
You'll back that shit UP, if you actually mean it.
Backing it up, does not mean waiting for the stars to align
Or a vestal virgin to come down from heaven above and deliver you a scroll saying it's time
Or for a sure sign
Or for your blocks and fears to be dealt with
Or until you 'feel inspired', or safe
Backing it up means – WHAT WOULD A WRITER DO?
Well, she would write
Publish
Repeat
So,
That's what I started to do
And if you THINK that then resulted in millions of dollars and people exclaiming in delight over my prose in a day, a week, or even years, I will SMACK YOU.
About the face
With a cold fish
I wrote and I wrote and I wrote and I wrote and it seemed that NOBODY was listening
I wrote and I wrote and I wrote and I wrote and so MUCH of it felt like garbage, so repetitive, or boring, who the hell did I think I was?!
I poured out my soul every damn day, I was the most consistent person in the world, I faced the twin demons of fear and resistance daily, I received NOTHING in return for years, EXCEPT –
For finally being able to sleep at night
Knowing I was doing what I was God damn meant to do
So I suppose,
There's that!!
Something to think about.
And now – 
Now – 
Now.
Many times, I might take my morning coffee.
I read something, am moved, learn, am inspired.
I journal, I go within.
I open a blank page in my writing app, right here.
And then –
Nothing.
My mind is blank.
My soul not forthcoming at all.
I have no idea what to say, I have no inspiration, I have no clue.
I'll often type out, as I did today, just 20 minutes ago now – 'hmmmm'.
And then?
I just begin to do the damn thing anyway.
I let the message through.
However it comes out.
Mine is not to question.
Or edit.
Or critique.
I am the VESSEL.
But mine certainly IS to show the fuck up. Make space. Wait upon my art. And let it be whatever it will be.
If you walk away from your message even one time, because you think that you don't know what it's to be today, or if it's good enough, interesting enough, 'right' –
You may as well just walk away from your entire life, the one you dream of, right now.
And admit that just like the rest of them –
You chose your bullshit over your dreams, and a lie, over soul.
How did I become a famous writer who makes millions of dollars each year just by sharing what comes out?
I let it the fuck out.

Just as it was.
Just as it is.
Whether I felt like it, or knew how.
And whether I did not.
Just like this.
And so I sign off, on another of thousands of posts I've written, and dozens of books also, in which, when I opened the page, all that came out was 'hmmmm'.
And then?
I wrote anyway.
Don't forget –
Life is Now. Press Play.
Kat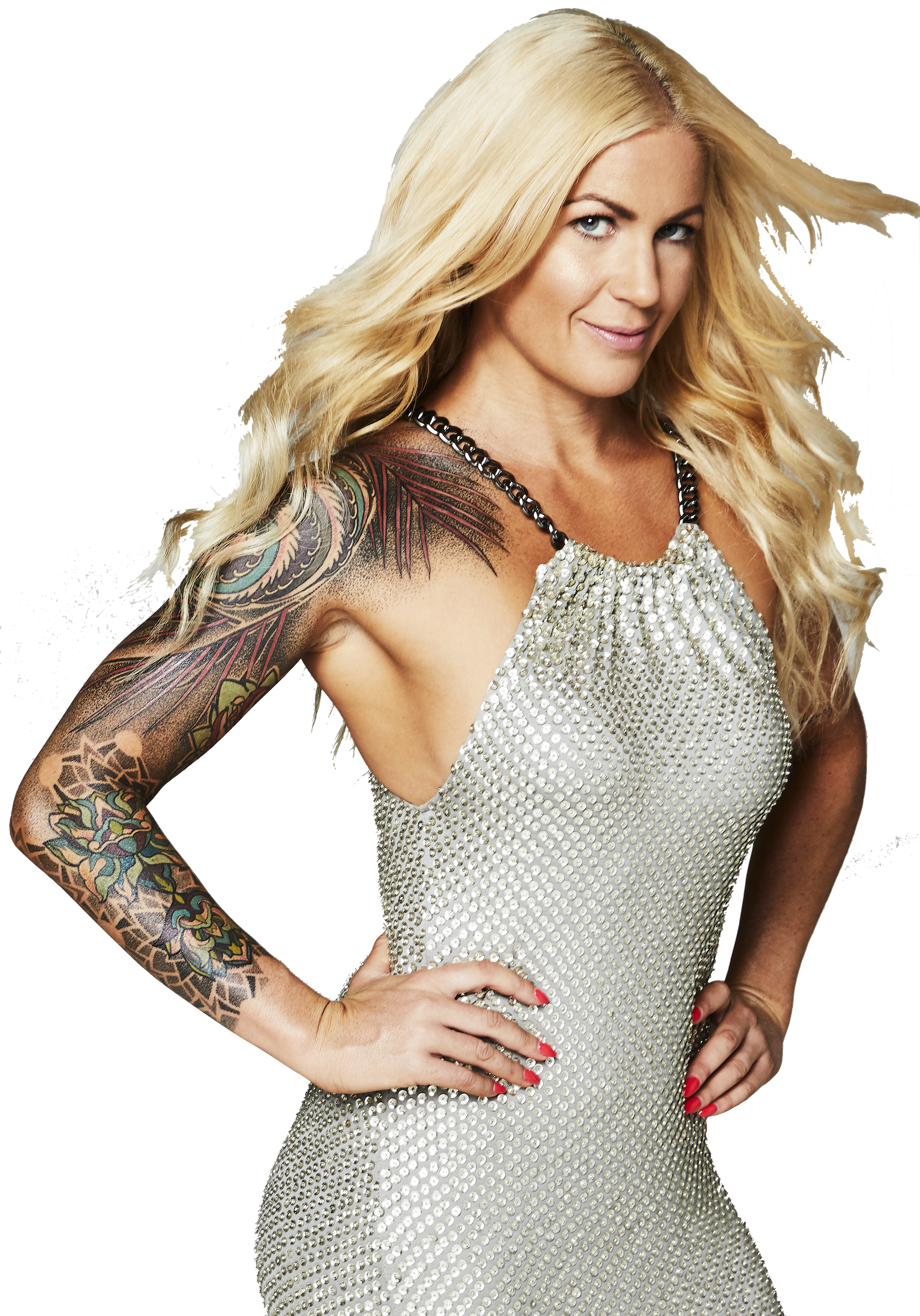 PS
Are you joining me in Purpose lovely?
I made this for you …
For you if you know you were CALLED, for more, and that truly – 
IT'S TIME.
Regardless of whether you feel ready, able, or know how!
Time to go deeper.
ALL the way in.
And BE, from that place.
It would be a very odd choice indeed, to not get amongst this, if my message and what I preach and teach resonates with you, speaks to your soul.
Particularly at this price 
This is the DEEPEST sort of soul work I do, it's the REAL work.
We start Wednesday July 4. The pre-work is already live, on RE-CODING WHO YOU ARE (more deets below on that).
PURPOSE. 
✨
✨
✨
10 DAYS, YOU AND ME, TO WAKE YOUR ASS UP, QUIT 'ONE DAYING' YOUR LIFE, BE WHO YOU'RE MEANT TO BEEEEE, AND SELL.THE.GOD.DAMN.FLOW
It's time to get real, REALLY fucking real, about where you've not been showing up, how you haven't been STANDING up, where you are still not freakin' STEPPING up and about who you are meant to BE.
YOU, who knows you were born for more, and HAS always known.
YOU, who has seen the visions, felt the dreams, lived with the CALLING, and been pulled –
For an entire lifetime now, and maybe more –
Into the world between worlds, the place between places, the river under the river, the SUPERFLOW lane, the place where it all just blends –
And meshes –
And becomes mystical –
And hazy –
And MOTHERFUCKING CERTAIN.
The place where there is no you and there is no I and there is nothing and EVERYTHING all at once and you become MAGIC.
The place where you're PRESSING FUCKING PLAY.
Living in your TRUTH.
Accessing your FULL powers.
And DOING the God damn thing you were meant to DO.
Where your BULLSHIT is no longer superceding your DREAMS, your MESSAGE, your PURPOSE, you.
Superflow —> ACTIVATED.
AND NOW WE SHALL BEGIN.
July 4.
You and me.
10 days.
To WAKE YOUR ASS UP.
QUIT on the ONE DAYING of your LIFE.
BECOME who you are meant to BE.
And start SELLING THE GOD.DAMN.FLOW.
What, you think somehow your business and MONEY shit is gonna work when you're not flowin' and flying from higher self?
HAHAHAHAHAHAHAHA.
Good one 
Of course money and biz shiz, that's one thing, and it's all fine and dandy, but what this is REALLY about?
You were fucking born for more.
And it's about time to say yes to all of it.
Here is what we will be UNVEILING together, in this work, as we SAY YES TO FREEDOM.
* What purpose FEELS like, how it feels for you and also how it looks, every element of who you would be BEING and what you'd now be DOING if you were living FOR it and from it and you'd become it. Aka: Your Purpose, Defined
* My process on ALWAYS making the right decision, and ALWAYS knowing the next step
* MONETIZING YOUR TRUE GIFTS, exactly how to do this and where to start, so you can finally SELL THE GOD DAMN FLOW, not the surface shit you're SO tired of feeling bound to
* Gettin' unstuck. FAST, and always
* Intuitive eating and being in fantastic fucking shape no matter what. Yeah … kinda random. But VERY connected. And a key part of being in SOUL flow and access. Not to mention – let's just look and feel hot as fuck always, why not?!
* Accessing SUPERFLOW and super creativity, DAILY baby. I have a process for this. It is like FUEL AND FOOD FOR MY SOUL. I will show you.
* Astral travel shit. From POWER and with alignment to your spiritual truths.
* When to be in the human realm, when to slip away, how to leverage both, because THESE POWERS WERE GIVEN YOU FOR A REASON
* On the sellin' the flow side of things – exact daily and weekly processes and disciplines. YEPPPPP I am all 'bout dat flow, and guess what else? Flow and freedom comes from discipline. We gonna get you some of that. It's about BECOMING the next level version of you is DOING that stuff.
* BEING the recognised and magnetic leader online now, how to get them to see you that way and also PAY that way now
* Soul work and messaging vs 'doing biz building shit', how much time and focus to give to both, and how to break it on down
* Accessing your highest intuitive wisdom and powers, and translating it into the 'what to do NOW' in your every day business, fitness, relationships, life
* Secrets
Say yes here:
Pay in one payment, in full (best price, one payment) OR Pay in instalments (lowest 'get started' price, 3 total payments, monthly):
—> https://zw144.infusionsoft.com/app/manageCart/addProduct?productId=1254
*** Bonus Pre-Work ***
Say yes to PURPOSE today, and get immediate early access to the Facebook group and the pre-work.
THIS IS PERHAPS MY MOST FAVOURITE WORK OF ALL.
I'll be doing a special training just for my pre-work badasses on how to RE-CODE:
– Recoding metabolism
– Recoding beliefs
– Recoding self-worth
– Recoding perceptions (of how you see yourself and of how others see you, also of what life has for you)
– Recoding your wealth set point
– Recoding your ability to naturally slip into intuition and superflow each day AUTOFUCKINGMATICALLY
Plus?
Of course 
Shenanigans.
But most of all –
Connection to the motherfucking truth, and creation of everything was ALWAYS meant to be.
The way you've always known.
Say yes here:
Pay in one payment, in full (best price, one payment) OR Pay in instalments (lowest 'get started' price, 3 total payments, monthly):
—> https://zw144.infusionsoft.com/app/manageCart/addProduct?productId=1254