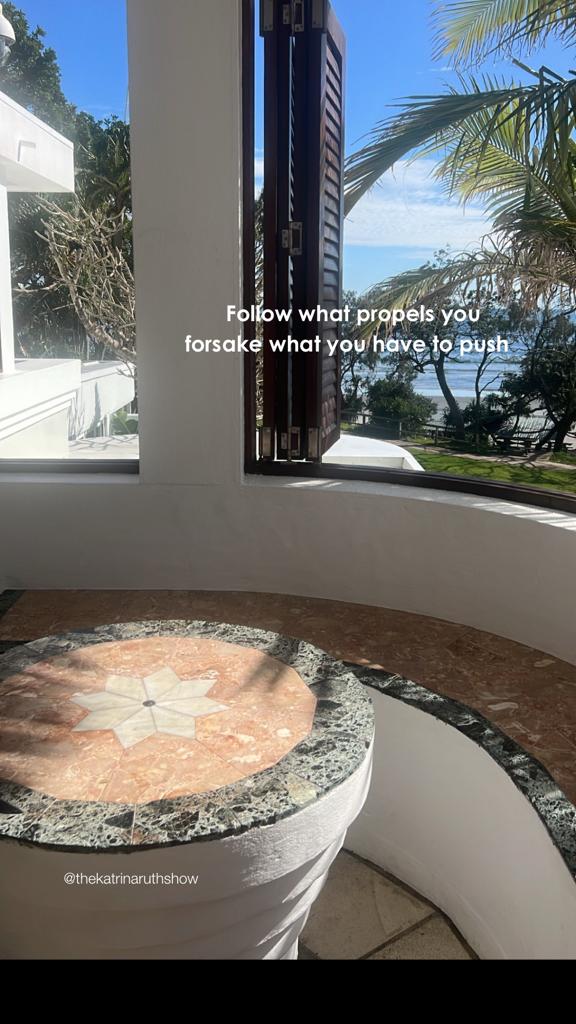 Purpose
A SEED WHICH HAS BEEN PLANTED. AN IDENTITY TO NOW CHOOSE.
There is a seed which has been planted within you, a flourishing it's time to allow, new life which has been put on hold long enough, and?
A way of doing business life and YOU in which you simply no longer play.
> You no longer play with an idea that one day you will rip the bandaid and actually go all in
> You no longer play at believing that those ways you've been concerning yourself with methods of messaging or marketing are REMOTELY what you need to bother with
> You no longer play a game of imagining that if you try just a LITTLE bit harder,
you can finally pull off being someone you're not.
Don't you see? Isn't it time? Isn't it ENOUGH?
>>> There is a way of being which transcends the need to do. <<<
And it transcends the idea that a single IOTA of your attention should be going to anything that is not absolutely YOU.
Don't you get it? Isn't it TIME?
The thing is not going to become what you've always dreamed of,
by you every day pushing a thing forward which is absolutely not your dream,
and in a way which you absolutely cannot STAND.
At some point in your entrepreneurial journey …
you're just going to have to give in to being you.
BUT ALL THE WAY ALL THE WAY ALL THE WAY NOW.
This means being willing to turn away from everything that doesn't fit YOUR mold.
And running fully towards where you are PROPELLED,
whether or not it makes sense.
It also means surrendering to the UN-knowing,
because in your spirit you DO know,
THERE'S SIMPLY A DIFFERENT KINGDOM,
AND A DIFFERENT WAY.
YES, I'm talking about embracing the RIGHTNESS of the supernatural, about being led with sight that doesn't come from your human eyes, and about finally giving over your SELF because just as is true in your life –
your business is a place where God sent you here for a particular purpose,
and it's time to say yes.
YES to the path of faith. Of the Spirit. And of yours.
YES to understanding we didn't come here to 'figure out' money, or business, or success, or any of it.
But instead to take AUTHORITY over what God gives us as his kids,
and to BOLDLY RUN FORWARD WITH THE WORK WE CAME HERE TO WALK.
SOME of us –
were born to lead. To pour forth. To cause a revolution. Even revival. By WHAT WE LET THROUGH.
So the question is …
when are you going to stand up and do that?
When would NOW be the time,
you just said yes.
And if that's you and it's TIME,
now there is this:
The Secret Garden, gorgeous.
It's the place God gave me for you in which all that is FOR you,
comes through.
And?
It's the final final days at this price.
Yes we coach live, it is all new, it is fully given by God and partnered and led in the Holy Spirit.
Yes it is my all in membership where we simply learn grow and flow with … all the things. Business. Wealth. Purpose. Identity. Flow. The Supernatural. And you.
And yes,
PUT SIMPLY:
You're supposed to be in.
This is –
daily change.
daily transformation.
daily PROPELLING.
daily revelation.
And an immediate activation when your spirit says yes.
So come,
sit a little,
and WATCH WHAT UNFOLDS,
in The Secret Garden.
A Place for Entrepreneurs
In The Secret Garden God Has Made You
In Which All That is FOR You
May Come Through
"I'M IN THE PERFECT PLACE!
I've been here 5 hours and I've already done backflips of spirit heart-palpitations with God just confirming things! Geez, that initial prayer was an EXPERIENCE!
Just being here is a "YES, Lord!" and He is already honoring it in major ways. He had put in my heart that I would "scream" look what God did! I'm gonna let the story develop a little, but you guys have a story coming your way from us for sure!
I'll do my best to control my screaming volume! Thank you for this space Katrina!" – Alisha
"THIS ONE PRAYER IS EVERYTHING!
This prayer was so SO powerful Katrina – it really spoke to me and as usual I was feeling irresponsible for joining another program, but the vision I got while listening to your prayer was like I was kind of on a bowling alley track with the bars up on the sides, and this to me was a vision of my path and being led to stay on track.
So excited to be here! Thank you!" – Hayley
"THE SECRET GARDEN IS THE ONLY PLACE YOU NEED!
Get in The Secret Garden! I've been in high-level biz programs for years. This is the one and only place you need! It's SO good folks!" – Cara
"THE SECRET GARDEN IS SERIOUSLY LIFE ALTERING!
The Secret Garden is DEF anointed!
Amazing spirit-led and seriously life altering!
I'm so grateful to be part of it!" – Kelly
"I KNEW I HAD TO BE HERE!
What a prayer of God speaking to us through you Kat!
Excited to be on this epic journey with you all!" – Larissa
"THIS PRAYER BROKE ME DOWN IN ALL THE RIGHT WAYS!
That prayer fully broke me down to waves and waves of tears. I really know I am where I am meant to be xxx" – Alix
"MIRACLES ARE OCCURRING!
I had a miracle happen today  LOOK WHAT GOD JUST DID …. It was His word & He did it" – Heidi
"WHAT A GIFT IT IS TO BE HERE!
And just like that… an incredible activation and drop in, xx
Thank you!
The Secret Garden prayer blew me away, xx
The prayer brought me to tears with such a beautiful release and acknowledgment.
I felt like you were speaking directly to me,
What a gift it was and is.
I went for a walk along the beach to let it flow through and solidify, xx
Thank you!" – Amanda
"MIRACLES ON MIRACLES! 
Wow!!! Miracles on miracles..a thousand little miracles!
This was so powerful for me and I just felt a breaking away of the old and a wind of refreshing blowing through!
Thank you Katrina!" -Jacqueline
"THE VALUE OF ONE TRAINING ALONE COVERED MY INVESTMENT!
The Secret Garden really is the most amazing place to be!! 
The "Money The God Way" teaching is worth the investment alone. 
If you said yes to this space, you should definitely be in! 
Trust me, 30 days will not be enough!" – Tiffany