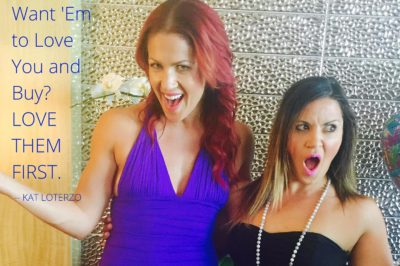 Success is an attitude and it's one that many entrepreneurs, leaders, fame and wealth HOPEFULS would be well to get in check.
I know what it's like to be legitimately SCARED about money, to not have any, to live with the daily anxiety of wondering not only whether you're going to be able to pay the rent, of feeling like having to even buy a toy for your child's friends' birthday party might bring your entire week to its knees, to smile on the outside and on the inside feel the grip of fucking DEATH which is what it feels like when your brain is screaming that NO MONEY MEANS YOU'RE GOING TO DIE, and worse still than ALL of that to feel the horrible horrible deep down and MOST awful fear of all which is that MAYBE you're never going to make it, you'll never get your head truly above water, you're never going to have a great house, a great car, live without this shame and frustration, live your LIFE.
I know what it's like.
I know what it's like to be over 100k in debt, to feel like it's SO big you can't possibly know where to start and then to go out nonetheless and SABOTAGE by quickly spending any money that does come in, dropping it quickly quickly QUICKLY like a hot potato and NOT using it wisely to actually move FORWARD because apparently at some stage your God damn stupid mind decided that you HAVING money or being SAFE financially was a bad thing, despite all reasons to the contrary, and so it's as though you DELIBERATELY want to continue to struggle.
I know what it's like.
I know what it's like to spend day after day after day doing stuff you don't want to do, for people you really don't even LIKE that much (clients!!), and in a way that COMPLETELY doesn't suit you, because hey – you don't have a choice, right? Gotta hustle. Gotta get the MONEY in the bank. Gotta suck it up bitch, whether or not you FEEL like it, and your lack of certain confidence and belief in yourself means that the WAY you've opted to do this is by moving ever more off purpose, out of alignment, into being a teacher not a leader, into doing things FOR people because you decided that the VALUE OF WHAT YOU CAN TEACH IS MORE THAN THE VALUE OF YOU.
I know what it's like.
I know what it's like to be so damn TIRED of it all, to be so fucking OVER it, to feel angry and bad and mad and downright SAD that you can't get to just sleep in, breathe, that you can't finish that fucking LIST, that WHY DO PEOPLE KEEP WANTING A PIECE OF YOU that you just want to be left ALONE but also, PLEASE give me money.
I know what it's like.
I know what it's like to feel the saddest and baddest and make you the maddest thing of all.
To feel that despite all your hard work, and all your efforts, and all of the pushing and the NEVER stopping and the really REALLY quite disciplined approach to making it to the top the truth is?
You're barely any further along than when you started.
Oh sure, you know something about internet marketing and you've made some money and even a name of sorts for yourself. You've escaped the 9-5, avoided the norm, you're an entrepreNEUR, bitch!
But if you're honest with yourself, the truth is that this was not what the dream was.
To have a pretty website …
A product or program that looks just right …
All of the 'right' social media stuff going on …
And you're DOING the stuff, you're FOLLOWING the rules, you're not TRYING to be just like the others either! You KNOW you're different, that you have a true message, that you seriously have something POWERFUL inside of you and that you were born for more.
But yet you're not saying what you really think.
You're corking up your creativity.
You're not standing UP for what you believe in and AGAINST what you don't.
You're not leading, sister, not really.
And you sure as shit aren't getting MORE.
This wasn't what you dreamed of –

Once upon a time –
When you saw yourself on that stage, speaking to millions, impacting millions, MAKING millions, changing the world.
You were born for MORE and to fucking run this thing.
And yet here you are, fighting with the MASSES, for a dollar, a like, a nod.
I know what it's like.
I know ALL of your pains and ALL of your struggles and the WORST things you tell yourself about yourself and also about your clients your business, others who grate on you, the WORLD.
I KNOW WHAT GOES ON IN THERE.
I've BEEN there.
I've BLED there.
I've LIVED there.
I know.
But here is what else I know:
I know that every single fucking thing that is NOT working, that DOESN'T FEEL great, that is STOPPING you from living into your calling, that is NOT you creating your life on purpose is completely –
And fully –
Your choice.
Because despite all that I know about what it's LIKE here is what I know for SURE:
We are the creators of our reality.
Success is a fucking ATTITUDE and a choice.
You can give me ALL the reasons in the world as to why you need to remain stuck, why you have to keep selling shit you don't fully love to people you don't really like and doing business in a way that doesn't SUIT you –
and I may well tell you that YES, those reasons are TOTALLY VALID –
But I'll ASK you if they're enough of a reason for you to not go all in and create the business and life you REALLY want.
You CAN'T have it both ways darling.
You CAN'T continue to build a business for money, for likes, for a nod, for SO-CALLED SAFETY and to keep your 'normal person' life on track and ALSO live into your calling, do the work you were born for, work with the CLIENTS you adore, do it all on your fucking TERMS.
You can't have it both ways.

There is no grey area.
You're either DOING BUSINESS THE WAY YOU WERE BORN TO, making money doing what you love, putting TRULY first things first (your CREATIVITY, bitch, and the stuff that lights up your soul, not the MONEY TASKS … also btw the creativity IS the money task if only you'd get out of your own way and see that) …
Or you're not.
I KNOW what it's like to fight and fight and fight and wonder if I'll EVER get there and I KNOW WHAT IT'S LIKE TO GET THERE.
I know what it's like to be the director, owner, creator, leader, living breathing PULSE of a multiple 7-figure empire.
I know what it's like to have an INSANELY loyal kickass tribe of fellow revolutionary leaders, artists, creatives, entrepreneurs, performers, the 1% within the 1% who not only WANT ALL THIS TOO but are exactly my kind of PEOPLE to the point where I'd ALWAYS rather be hanging with my community than anybody else.
I know what it's like to click my fingers –
And make an extra 10k, 20k, 100k, more. In a day, a moment, a heartbeat, why not, because money flows to me whenever I ask for it.
I know what it's like to travel the world first class.
Be a VIFuckingP.
Have the HOTTEST entrepreneur BFFs as my friends and by my side.
Live the fucking DREAM but MOST of all, I know what it's like to truly LOVE my fucking business and to go to bed each night spent with the knowledge that I get to do what I was BORN for and that while it still at times makes me want to rant and rave and throw things, or even bitch and moan about how MUCH I always have going on, I wouldn't change a damn thing and it really is as good as I show it to be times about a thousand times more!!
And how I got here, how I created all this, how I stopped doing shit for money and started living into my purpose which ultimately made me MORE money in a helluva'n easier and way more cool way?
I got the fuck over myself and my bullshit.
I made a fucking CHOICE.
I gave myself an ATTITUDE check.
And I committed to what I actually wanted and THAT I WOULD NOW LIVE IT.
I started LOVING my community.
Came back to building RELATIONSHIPS not bank balances (like that ever worked anyway!!)
Became a total diva about ONLY doing what I really wanted to do.
Said a big fuck you to following ANY of the rules of the freakin' internet, which apparently are a THING.
And I made a DECISION to no longer allow fear, scarcity, panic, what if, being liked, CONFORMING, to rule me.
Look, you can continue on the path you're on, trying to fit in, trying to stand out, trying to get their attention and make them buy.
How's that working out for you so far?
Business is NOT about joining the fucking dots.
It doesn't MATTER if you do everything right.
Your pretty website and PERFECTLY prepared program is irrelevant.
Your BONUSES don't mean shit.
Because when all is said and done, here is what matters and what will GET THEIR ATTENTION AND GET THEM TO BUY. Over and over and OVER again:
Fall in love with your fucking business, and act accordingly.
Fall in love with your clients, and act accordingly.
Fall in love with your fucking self, and ACT ACCORDINGLY and like you give a fuck.
And most of all? Chase the right fucking life.
Remember:
Life is Now. Press Play.
Kat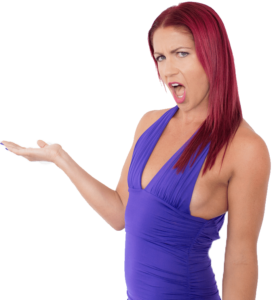 PS Rich Hot Empire June round is open NOW for registration and it WILL sell out! Rich Hot Empire is my 6-week 1:1 Private Mentoring Intensive, for 20 superhero men and women who are ready to step up, create a business they ADORE, and make serious BIG fucking amounts of money and impact.
In that 6 weeks I'll be working with you personally, so that you can:
Grow Your Perfect Cult Tribe
Create and Launch Your Low-High End EMPIRE
Set Up Multiple Recurring Income Streams to Take You to Multiple 6-Figures, Doing What You Love!
We'll be creating CASHFLOW from the GET GO, this is not just about getting access to the HOW of everything I do in my business to elevate my programs, my sales, my launches, and build my community.
This is a HANDS ON full access to me IMPLEMENTATION intensive and you'll be seeing results from Week 1.
Bullshit is cleared from the VERY first day.
Clarity and PURPOSE unleashed.
And then money fucking CREATED and an empire built.
I created this private mentoring program to not only KICK THE ASS OF THE 1% but also to take you behind the scenes in my business and show you EVERY fucking element of how I built my business to over 35k a month online selling LOW-END products and curating an epic fucking tribe of KICKASS followers, but then SPRINGBOARDED from there into the multiple 7-figure empire I now CONTINUE to blow up.
This is for you if you ARE the 1% within the 1% and you want me by your side helping you to BE IT WITH THE ACTUAL RESULTS not just the talk.
I'll show you EXACTLY what to do and EXACTLY how to do it, with complete access to every.single.thing I do and create in my business and HOW, so that you can from the get go:
Explode your online community with PERFECT kickass clients
Get them investing in working with you from day one
Continue to SELL LIKE A FUCKING BOSS over and over and over again, so you too can create your own motherfucking empire, doing what you love, ON purpose, and with the rich hot body business life to back it the fuck up.
Ready to FALL IN LOVE WITH YOUR BUSINESS AND SEE IT ACTUALLY WORK?
Message me now.
I'll send you the lowdown.
And then we'll talk.
Enough is efuckingnough baby.
You were born for more? Time to make it happen. The strategy of it, the mindset of it, the true commitment TO it.
I've created the business of my dreams and an empire and life on purpose. YOU CAN HAVE THIS TOO. Stop shooting for the wrong fucking life.
#EmpireBadasses #RichHotEmpire#MyClientsArethe1Percent
PS
Expansion.
10 Days of Live Soul Transmissions, to Help You Find and Follow the Messages Within
Day 1) Trust
Day 2) Certainty
Day 3) Self-Belief
Day 4) Empire Creation
Day 5) Your Deepest Message
Day 6) Following Soul Guidance in All Areas
Day 7) Faith vs Fear
Day 8) Accessing Flow, and Superflow
Day 9) Expanding Time
Day 10) Expanding Money
Every day will be a LIVE soul led transmission.
This will take place on Facebook video, held at a variety of times in order to account for varying time zones, and scheduled only once we have begun. Our daily soul transmissions will be guided from MY higher self and directed from and for YOURS, to help you find and FOLLOW the messages within. The messages of your spirit, your consciousness, of the who you've always been and yet have managed quite well to cover up a lot of the time.
This is about stripping away –
And getting back to the CORE.
We'll dive day by day into the above mentioned areas –
And you'll receive all content and bonuses to keep for life.
There will be daily spirit prompts which you'll receive after each training.
And plenty of time opportunity connect with me throughout, receive transmissions direct to YOUR questions, and absorb more even than what comes through on the trainings, via the energy we'll create in this collective!
It's very rare for me to know in advance exactly what is coming through day to day.
I certainly don't have the details of each day's content. But I know that these areas have been on my heart to talk about, in particular around belief, around certainty, around living from FAITH.
We know that exactly what is meant to come through for you WILL, and then some. And that if you intend and allow for it to, it will change, most likely before we even begin, due to your energetic commitment, the direction of your LIFE!
Meaning: direct it back to absolute soul alignment.
*** NEVER Seen Before Bonus! ***
As part of this, I've been guided to offer a NEVER before seen bonus … one I feel super vulnerable about sharing!
It's the exact journaling I did to allow the download of THIS offer through. How I allowed the idea to bubble up. You'll see my doubt, uncertainty, annoyance. You'll see what I discarded. How I went through the layers. And how I KNEW, this was the one.
I'll ALSO add in copies (screenshots) of my conversation with my COO Ash, where I was talking through the idea and allowing it to come to life.
I want to show you the exact Idea to Launch process!
This bonus alone is EASILY worth the cost of this program, particularly when you hear the mindset side of it, in terms of STAYING THE COURSE and refusing to back away from my self until the idea showed up!
I refuse not to create!!
AND, when you register for EXPANSION today (and how could you not?!) you'll also receive early access to the Pre-Work. This is ALSO never seen before, and brand new just for you – and it's a guided meditation on remembrance, to help you connect back to deepest self and the most certain truth of your destiny, before we even begin.
Perfect priming, for when we expand RAPIDLY into all that is coming through in this work!
Of course I could now go on and on here, about what I could or should have charged for this, and what it's actually going to be …
Or about all my accomplishments on line and off, with money, with purpose, with passion, with flow …
I think you know all this anyway. Even if you just me! Your soul feels what matters. And that's ALL that matters.
But I will say this:
You've always known it's supposed to be about ALL that is inside of you. That it's meant to COME from a place of purpose, passion, and SUPER super flow. And that if you just.freaking.trusted, and showed up FULLY from that place, you'd be living in a different reality already.
THE ONE INSIDE OF YOU.
If that's true for you right now, then LET'S GO CREATE THAT REALITY.
Right now
Press play for regular, (super fuck yes!!) upfront or payment plan
OR
Press play like a VIP, and receive the full course, plus 10 days direct photos or screenshots of my ACTUAL personal journaling, so you can see how I create and expand my life, PLUS a VIP only follow-on live Hotseat, where you'll receive a personal transmission just for you, if you'd like one! Payment plan also available.
>>> https://thekatrinaruthshow.com/expansion
We start Monday 17 December, US time!