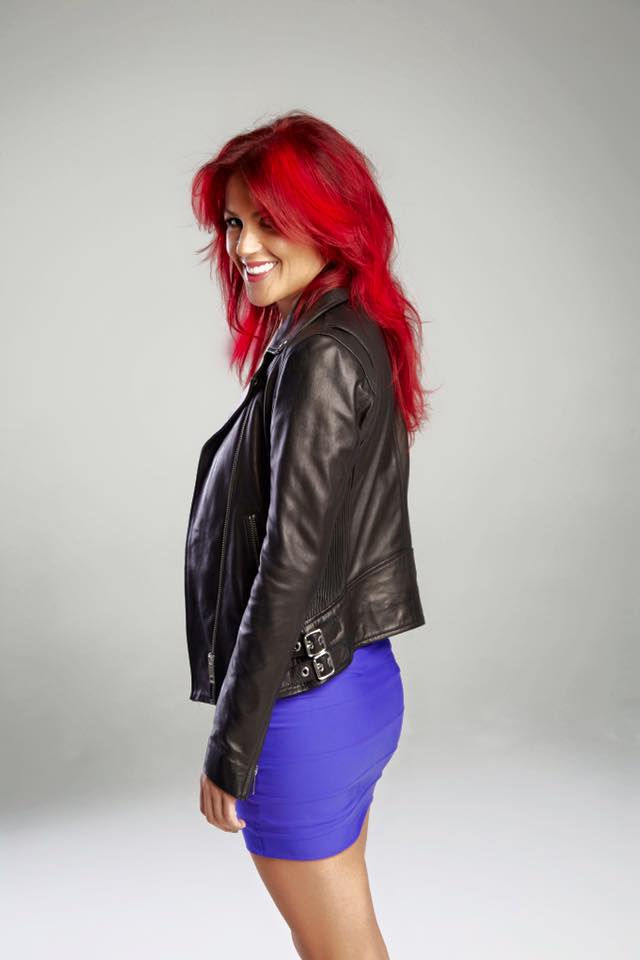 Success Mindset
IF YOU ACTUALLY BELIEVED, WOULDN'T YOU JUST RUN TOWARDS IT?
If you KNEW that the things you dream of being able to be and do and have were a 100% done deal, a reality of how your future is going to play out, your pre-ordained WILL HAPPEN destiny, and that your ENTIRE PART in making this happen was just to walk towards it, wouldn't you just start DOING so?
It's all well and good to say you believe that anything you believe you can achieve!
That you can set your mind to whatever you DECIDE!
That your dreams are POSSIBLE baby, and more than that they are your God-given right, your God-given responsibility!
That's awesome, and I love your energy, and your commitment to get on board the "I CAN DO IT" train.
But what if you just got on board the IT IS DONE train?
What if the idea of whether or not you WILL in fact manage to make it was as bizarre of a question as whether or not you WILL in fact make it to the airport when you get in an Uber and tell it to drive there.
What if YOUR ENTIRE FUTURE WAS ACTUALLY READY, PRESENT AND IN ATTENDANCE, WAITING for you and all you had to do was get in the fucking car and go there?
If that were true, wouldn't it seem BAT-SHIT RIDICULOUS that you fuck around so much instead of just GOING there?
Imagine your Uber came to pick you up for your trip and you said you can't go yet, because you're not quite sure how you're going to feel on the trip …
Whether you can deal with the resistance and fear and uncertainty that's coming up for you about what the traffic conditions might be like …
You need to stop and do some more INTENTION SETTING first (not recognising that, duh, you set the intention and decided the outcome when you put your destination into the app!) …
And besides, the truth is you just don't know if you're good enough to go all the way in an Uber BLACK, maybe you should downgrade just in case, and maybe you're not even a good enough person to be allowed to go to the AIRPORT and you should re-think things and take the train instead …!
YOU'D LOOK LIKE A FUCKING MORON.
Well, guess what?
When you play these sort of games with your DREAMS, when you repeatedly change your mind about where you SAID you were headed, when you refuse to take action because of ALL THE WHAT IFS that may lay ahead on the journey, when you doubt whether the DESTINATION YOU DECIDED UPON and in fact KNOW you are meant to be is actually possible for you at all or whether it even EXISTS …
YOU LOOK LIKE A FUCKING MORON.
And look, I'm NOT saying I haven't done the same thing; God knows I have! AND IT DID NOT SERVE ME IN ANY WAY SHAPE OR FORM. So it's now a responsibility of mine to let you know when you're ACTING LIKE A FUCKING MORON.
Yes yes yes, you're scared, unsure, you need to learn to trust in yourself and understand that faith, courage, confidence, all those things are a CHOICE. That'd be a nicer way to say it than to call you names!! But today I just want you to really understand the simplicity of all of this.
Those who are SUCCESSFUL and know how to click their fingers and make money, magic, have it all just.like.boom, well – we understand that it really IS as simple as open the app –
Put in the destination –
Focus / assume / KNOW you will get there (hint: when you get in a taxi or Uber you do not in fact focus obssessively on whether or not you will get there, once you put in the destination you actually just TRUST with zero doubt that of course you'll fucking get there, so you don't need to worry and wonder or close your eyes and pray about it along the way!!) –
And then GET IN THE FUCKING CAR.
So considering it is so simple, and considering ALL of the ways you manage to fuck around and NOT get in the car, or insist it stop, drive in circles, drive freaking backwards, or let you OUT along the way, then yeah, I'm just gonna go with the look like a moron thing.
PLEASE understand how simple it is for you to create what you want in your life!
You were born with the gift of choice, God himself says YOU HAVE INFINITE CHOICE!
ALL things are possible when you believe.
And considering belief is a choice why not just choose to fucking believe?
But you DO have to get in the car baby.
I can believe the airport is out there, somewhere.
I can trust and pray and set intentions that if I take aligned action ONE DAY I'LL GET THERE.
I can work through my resistance and fear to do with what the journey might be like.
But sooner or later –
If I'm really serious about ending up there –
I'M GOING TO HAVE TO GET IN THE FUCKING CAR.
So here's the thing, the thing we ALL must remind ourselves of at some point –
The future, your most AMAZING dream life future, the destiny you actually KNOW in your heart you were born for, and all of the awesome stuff that would come along with BEING there, GETTING there, being that person –
It truly IS a done fucking deal.
IT EXISTS.
It's there ahead of you.
But YOU have to choose to start walking towards it, because if you don't consciously do so and then (shocker, I know) stay on the correct path until you GET there, then, well, it just means that you chose not to go to the right destination.
It does NOT mean it doesn't exist.
It just means you said, you know what, even though all of that is ahead of me and I see it and KNOW it's there, nahhhhhhh …
I'm just going to FLOUNDER THE FUCK AROUND FOR MY ENTIRE LIFE AND THEN EVENTUALLY WIND UP WHEREVER THE FUCK I WIND UP.
So let me ask you a question, just REALLY quickly now –
DOES THAT SOUND LIKE SOMETHING YOU'D WANT TO KEEP ON DOING?
Or do you want to get in the fucking car?
You wanna get in the car, you wanna take that step forward, your future is WAITING for you and EVERYTHING you dream of is a done.fucking.deal.
Your ENTIRE job to get there is simply to decide that you will.
And then head on over.
What would today look like, if you actually knew that and also did it?
You wanna get serious about this shit, then remember that it really IS that simple and make a decision that you're gonna go and do that –
And stop acting like such a fucking moron instead of the God damn beautiful badass gifted PURPOSE-driven you who came here to change the world, dance on top of it, and have it all.